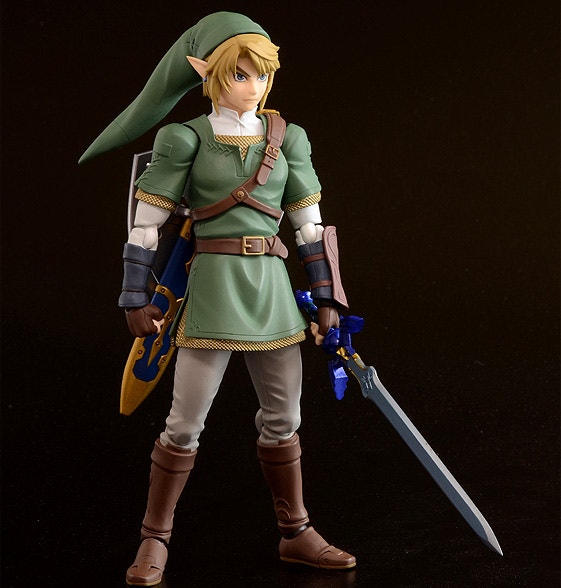 SCULPT
Link's heroic appearance preserved in
intricate detail

!

Link has been faithfully transformed into a figure with careful attention given to his appearance from 'The Legend of Zelda: Twilight Princess'. His muscular appearance, the different types of creases in the various parts of his outfit, and even the way the wind gently blows his hair have all been intricately and accurately sculpted. His chain mail has been preserved with an intricate, sharp appearance and all of his weapons and accessories make use of digital sculpting for faithful renditions of the items in the game.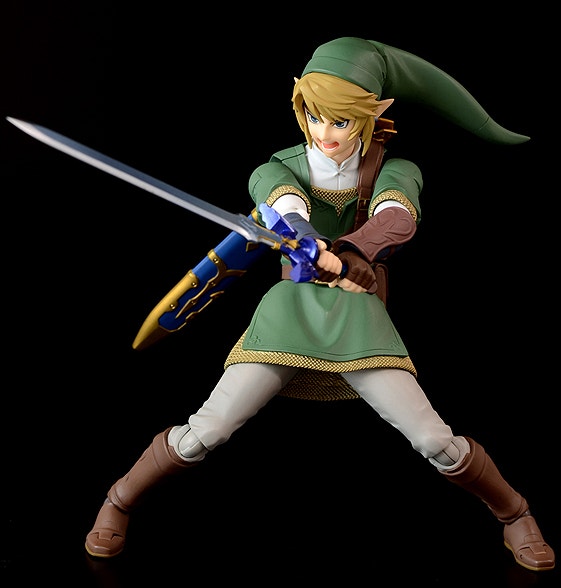 ARTICULATION
Enjoy epic poses such as
weilding his sword two-handed

!

Making use of everything learned from the previously released versions of figma Link, this version features a much wider range of articulation than ever before. Enjoy all sorts of dynamic poses with the figure - as if Link has jumped right out of the game into your collection! Improved shoulder joints also allow you to pose Link weilding his sword with both hands!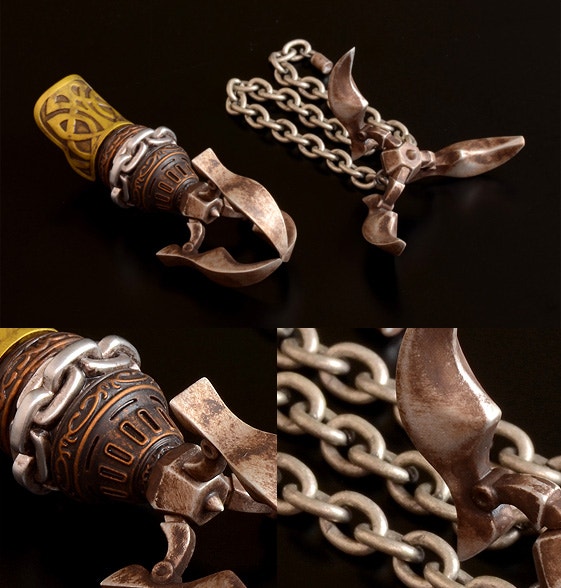 COLORING
Weapons are made to look
used and metallic

through paintwork!

Careful attention has been given to the various textures of items in the game, and the weapons and accessories have been specially painted to show the tough battles they have been through with damaged and rusted paintwork. Parts of the figure make use of an actual metal chain to bring out an even more realistic effect to the figure!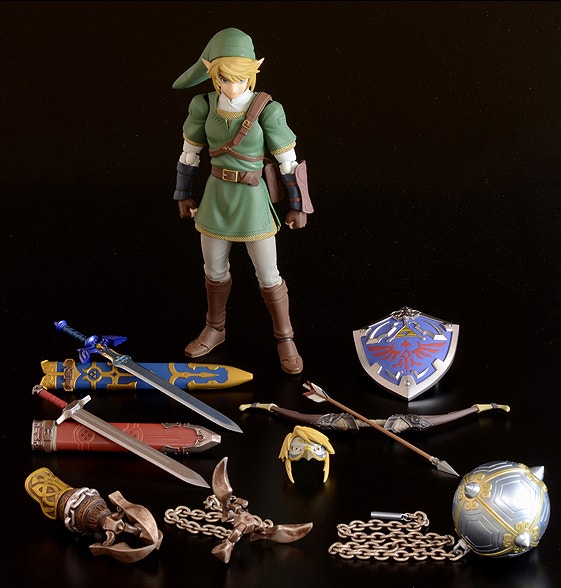 ACCESSORIES
The
DX Edition

includes various extra equipment from the game!

Along with the classic Master Sword and Hylian Shield, the DX Edition also includes the Ordon Sword, Hero's Bow and Arrow, Ball and Chain, Hawkeye and the Clawshot as accessories to bring Link's adventures into your collection!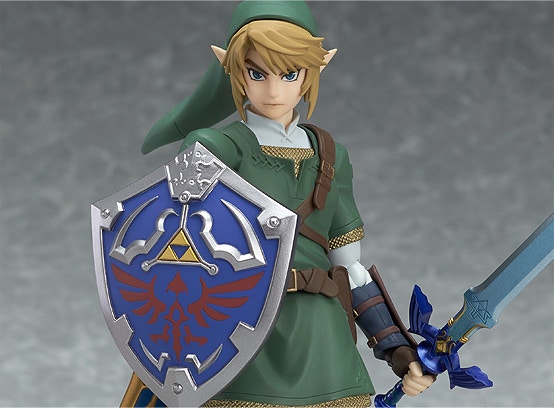 The Legend of Zelda: Twilight Princess
figma Link

Twilight Princess ver. DX Edition(Rerelease)
GOOD SMILE ONLINE SHOP Preorder Period
28th May 2020 - 23rd July 2020 12:00JST

View the Standard Version Here