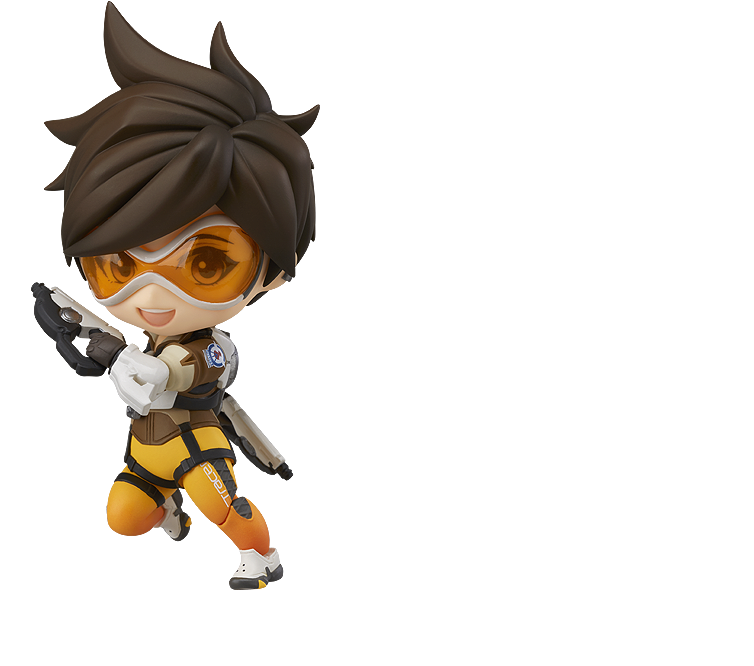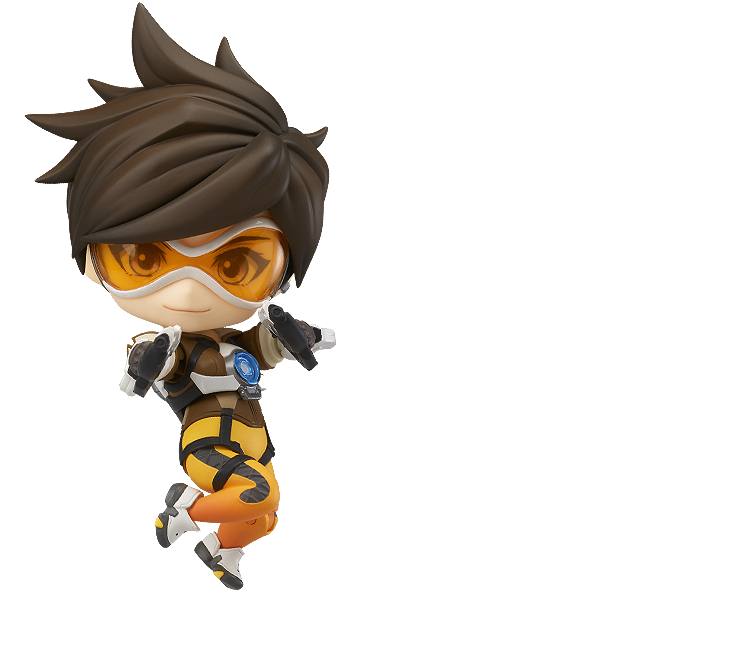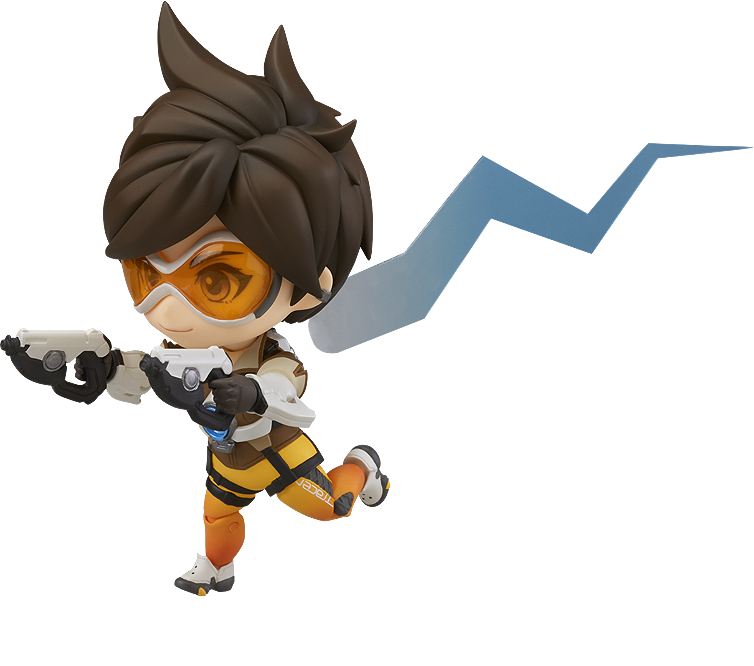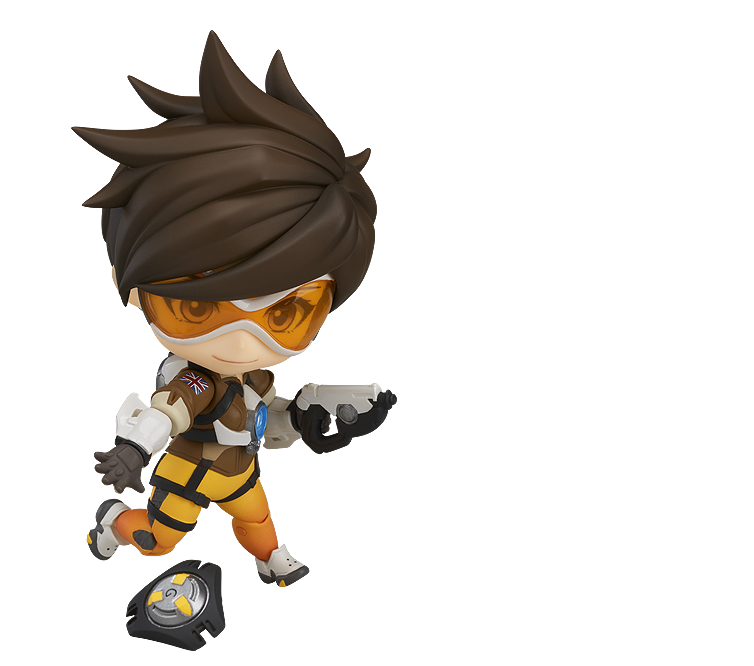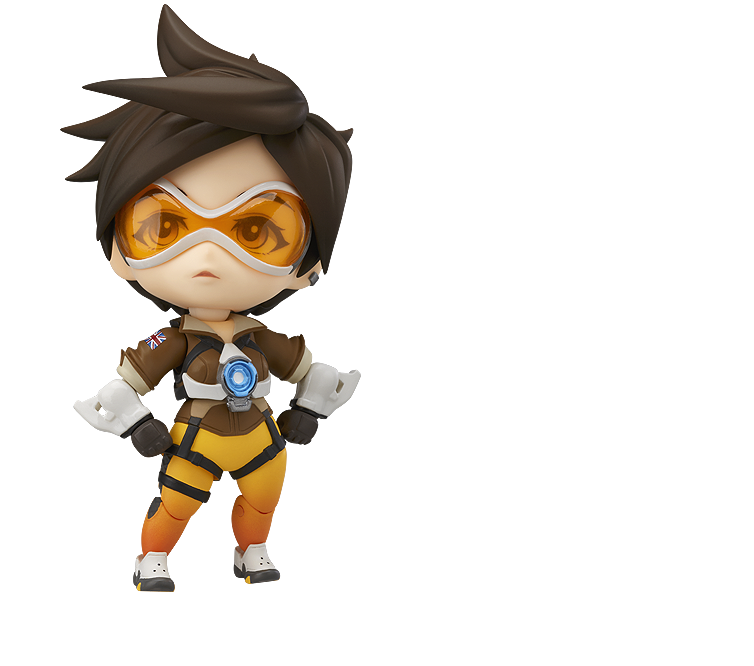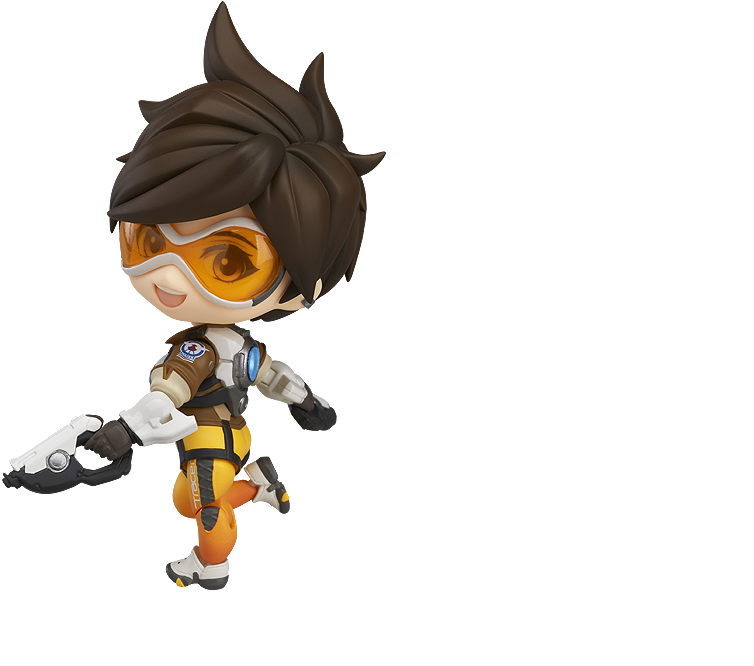 Nendoroid Tracer
Classic Skin Edition





CHEERS, LOVE! THE CAVALRY'S HERE!
PULSE PISTOLS
BLINK ABILITY
PULSE BOMB
HIGHLIGHT INTRO: HEROIC
From the globally popular multiplayer first-person shooter "Overwatch" comes a Nendoroid of Tracer! She comes complete with a variety of optional parts and is fully articulated allowing you to recreate both her iconic poses from the game and original poses!
Even as tiny Nendoroid parts, Tracer's pulse pistols have been faithfully detailed to look just as they do in game. Pose her running around ready to rapid-fire any opponent that may cross her path!
Special attachment and effect parts are included which allow you to display Tracer as if she was zipping around the map at full speed! Changing the angle of the stand also makes for some dynamic poses that look ready to jump to life!
The pulse bomb, Tracer's ultimate ability, is also included! You can pose her throwing the bomb toward future Overwatch Nendoroid characters to show off the moment before she makes a huge play!
The front section of Tracer's hair has been specially designed with a joint allowing you to pose her performing her "Heroic" highlight intro, blowing the hair out of her eyes.