1/150 Plastic Model Soyuz Rocket & Transport Train
Release Date: March 2018
SOYUZ ROCKET &
TRANSPORT TRAIN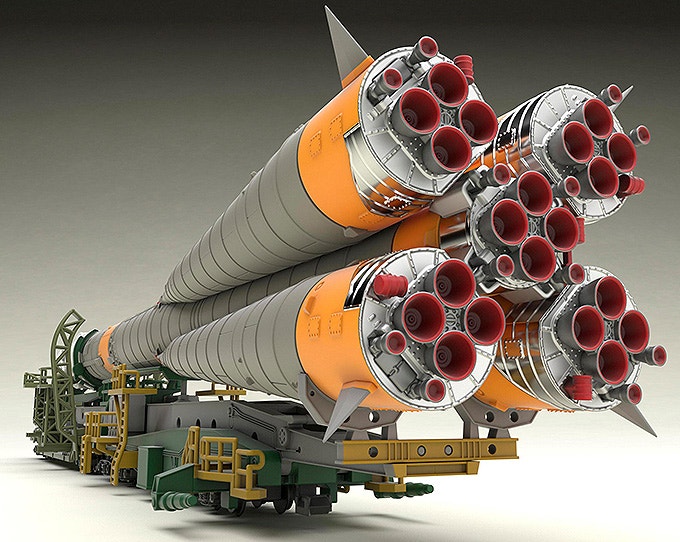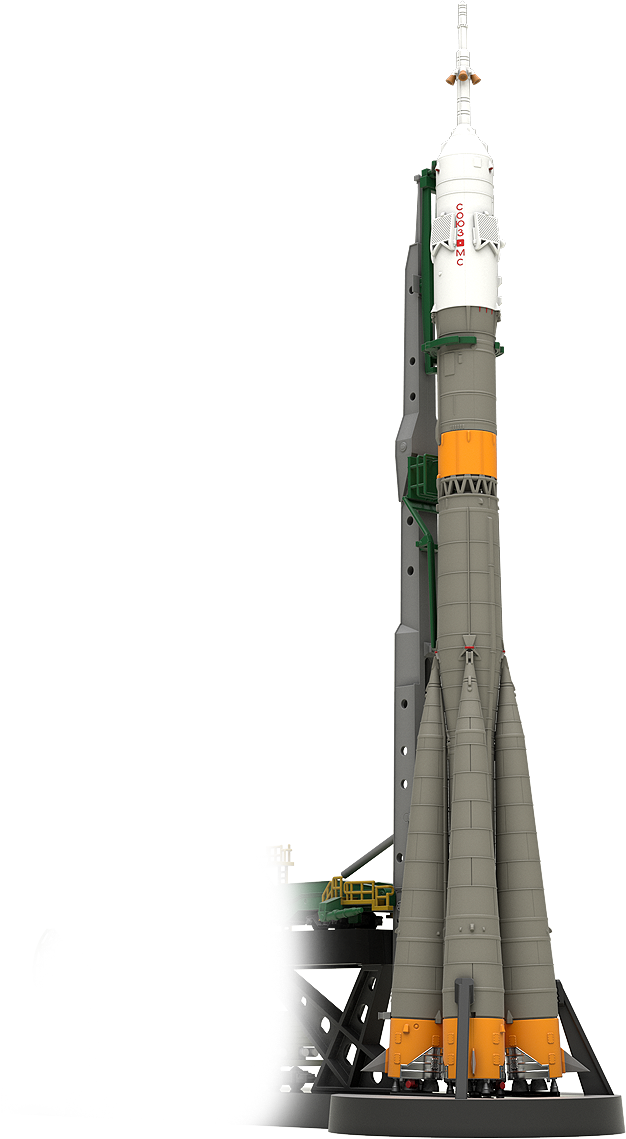 MOVIE

In 1961, the first manned spaceflight in history was recorded on the Vostok 1, and ever since then Russia has continued to send man into space with their modern rockets for over 50 years. One of these rockets is the the Soyuz rocket and spacecraft, which is currently the only manned vehicle capable of sending astronauts to the International Space Station (ISS). This famous rocket has now been converted into a 1/150th scale plastic model with its transport train included.
The model allows you to recreate all of the processes from the rollout all the way to landing at the ISS: transportation to the launch site, lift-off preparations, the separation of the multistage boosters and the deployment of the Soyuz spacecraft. Recreate the drama of a lift-off right in your very own collection with this complete rocket kit!

*Please note that most images on this page are painted CG images created using the design data for the plastic model. The final product will differ.