MODEROID 1/150 Plastic Model Soyuz Rocket & Transport Train
Release Date: December 2021
SOYUZ ROCKET &
TRANSPORT TRAIN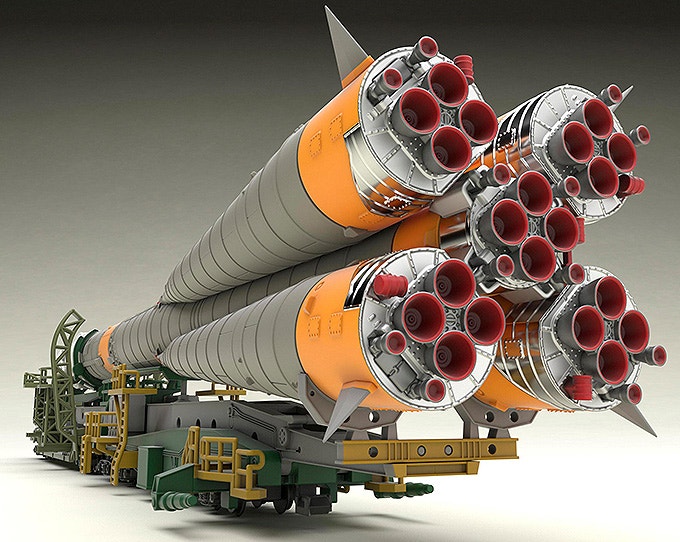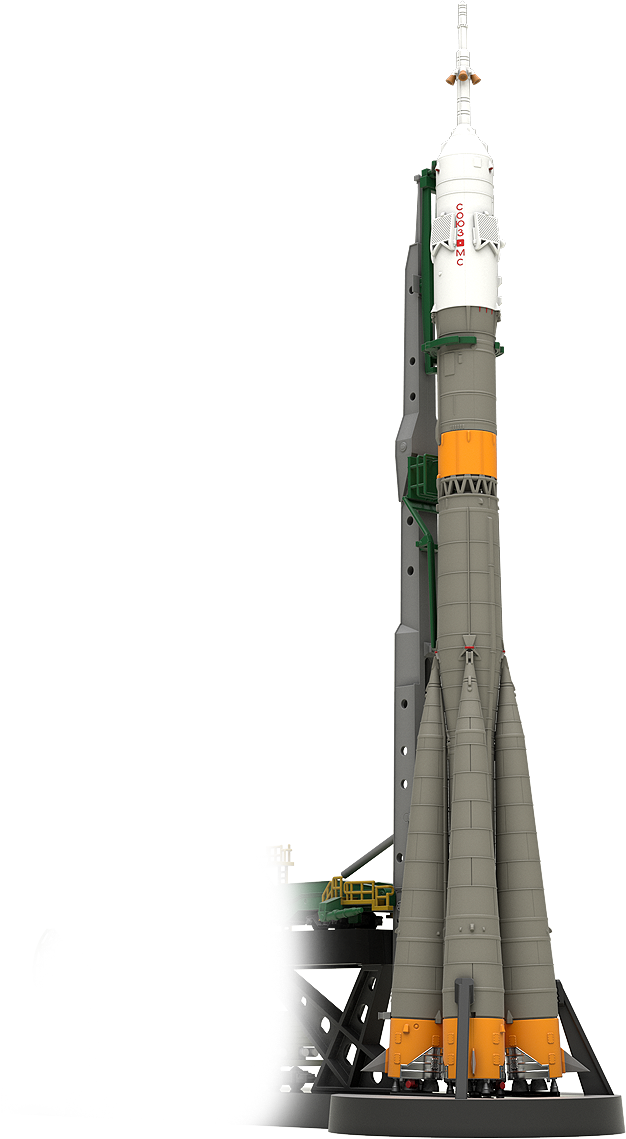 MOVIE

The complete Soyuz rocket that has been sending people to space for over 50 years has been converted into a plastic model kit together with its transportation train!
The model allows you to recreate all of the processes from the rollout all the way to landing at the ISS: transportation to the launch site, lift-off preparations, the separation of the multistage boosters and the deployment of the Soyuz spacecraft. Recreate the drama of a lift-off right in your very own collection with this complete rocket kit!

*Please note that most images on this page are painted CG images created using the design data for the plastic model. The final product will differ.