---

With the use of a special printer, Sekiro's elaborately sculpted face can be painted at three different angles.
With this, not only can his skin and wrinkles be recreated in immaculate detail, but also his scar and the mark of the Dragon's Heritage on the side of his face.
A single coat from the front.
If it is not enough, add a second coat from the sides.
For quality fit for figma Sekiro's 3D painting, add a third coat for perfection.
---

Different from a standard figma, figma Sekiro is painted once, then painted again over the top of the base coat in order to recreate wood, iron, steel and cloth textures.
---

Recreate unparalleled statue-like standing
poses as well as dynamic poses straight from the game.
That is the true nature of figma.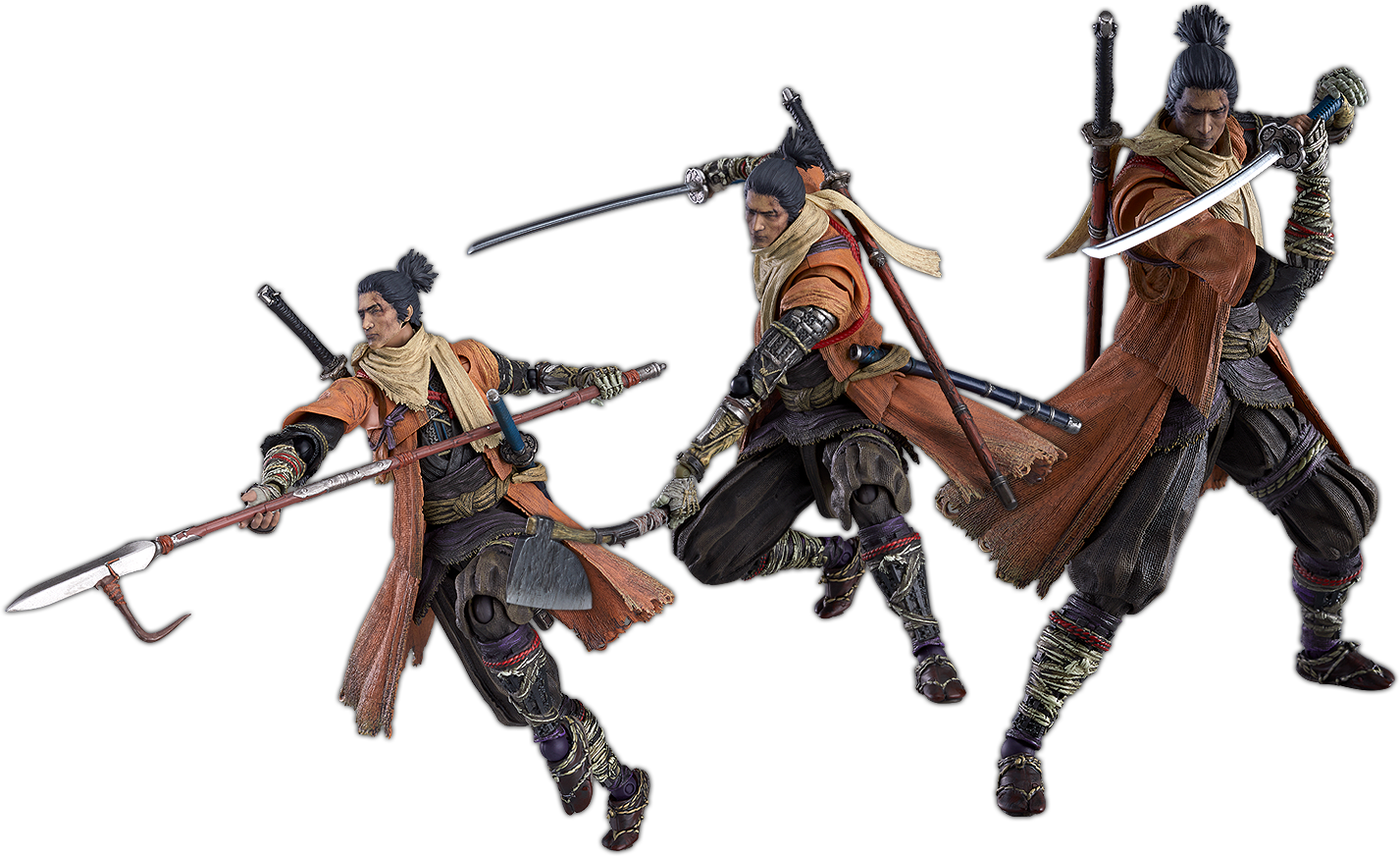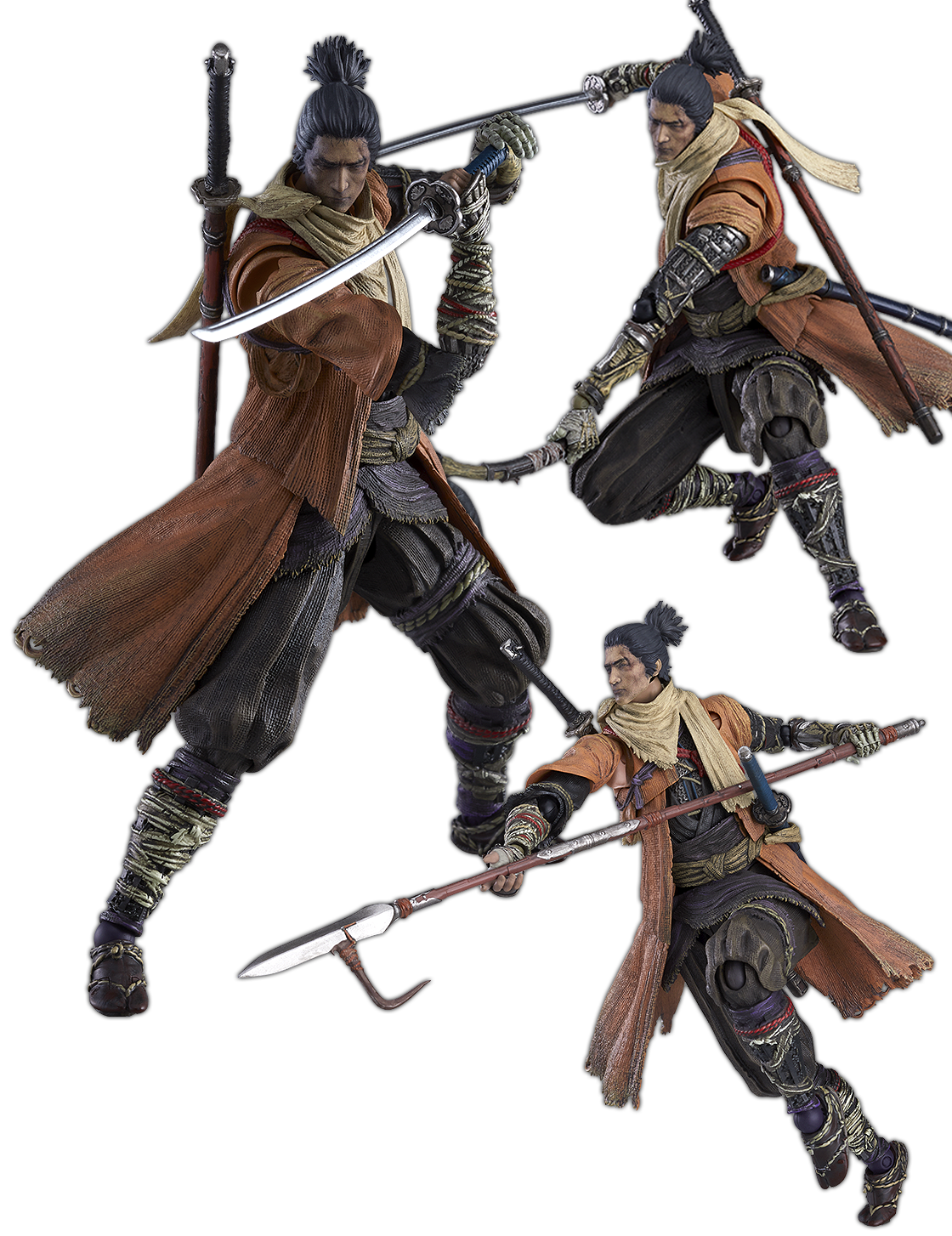 ---