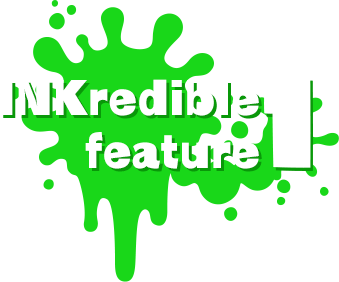 figma Splatoon Boy features full articulation, allowing you to recreate your favorite poses from the game! Even small parts like their Ink Tanks and toes are movable!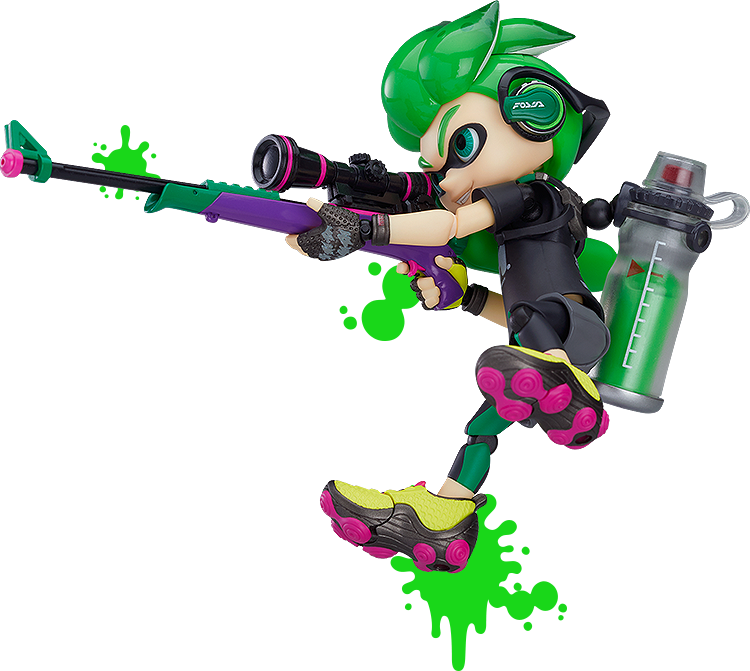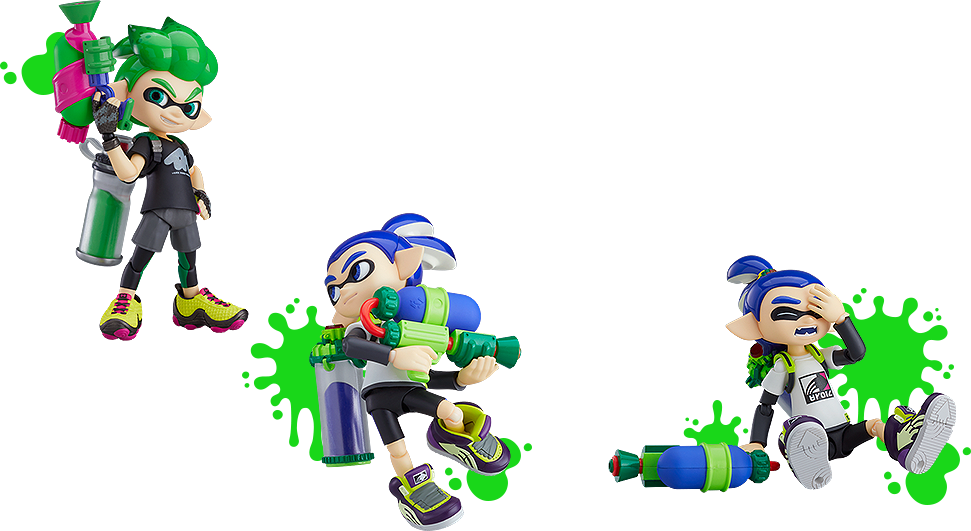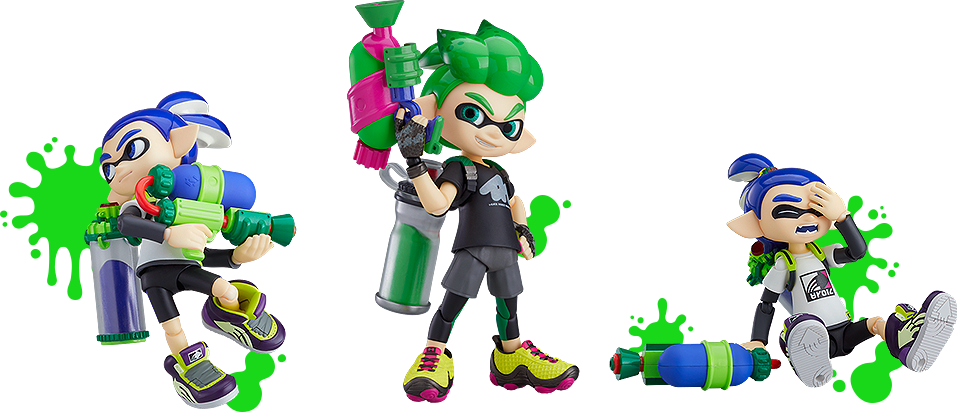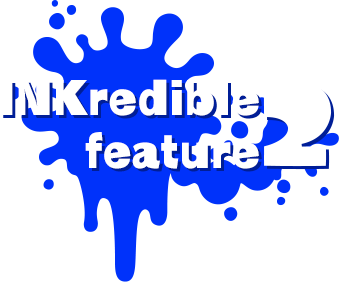 Both cats that act as referees for Turf Wars are included!
Put your preferred team's colored sticker on the flag!
Their arrow shaped tails are also articulated!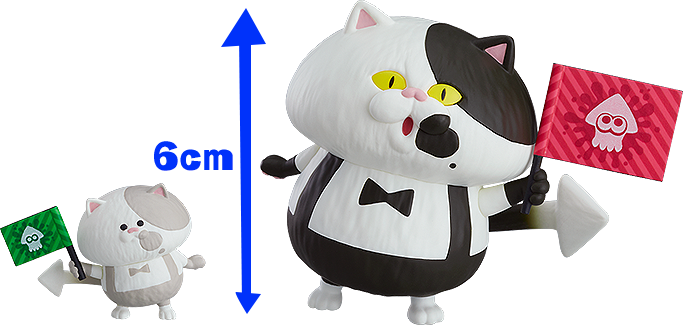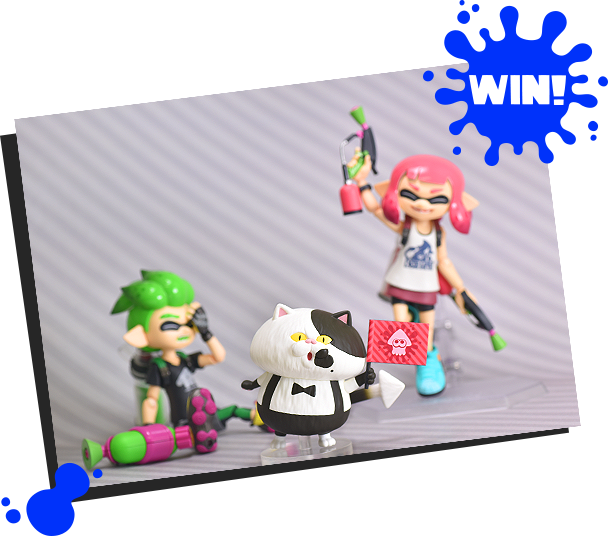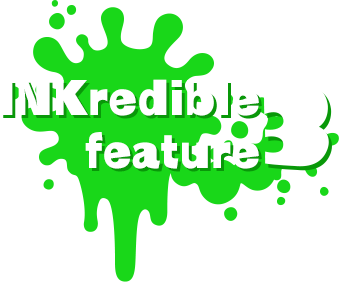 Create your own style by replacing the interchangeable shoe, head and weapon parts. Certain gear is also interchangeable with the Inkling Girl figmas as well!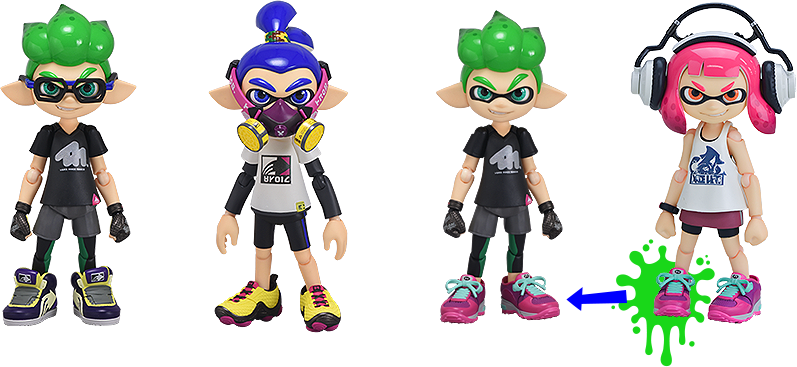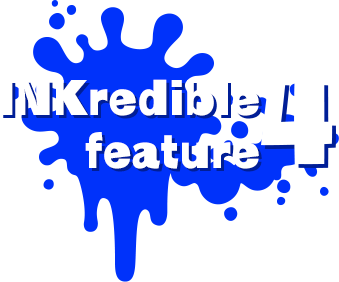 Take note of their glossy "hair",
perfectly preserved in figma form!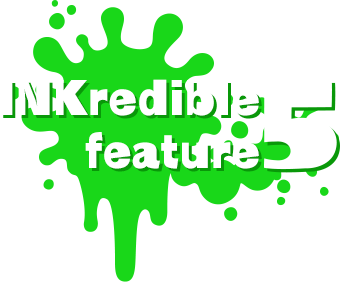 Just like the figmas of the Inkling Girls, the Boys also feature fully movable eyeballs.
Absolutely necessary when battling in a heated Turf War!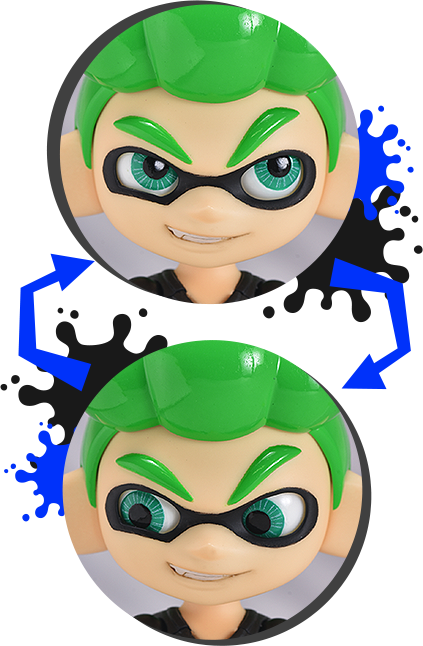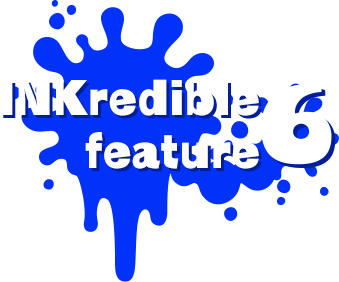 Display both your Boy and Girl figures for unlimited fun!
Turn your desk into your very own Splatfest!