The approximately 100mm long Nendoroid Amaterasu features robust articulation and various interchangeable head and limb parts, allowing you to recreate your favorite scenes from the game exactly as you remember them. Amaterasu's Reflector on her back is fitted with a Nendoroid joint for easy posing, and Issun has been recreated with the use of a clear orb in order to preserve his appearance from the game. The GOODSMILE ONLINE SHOP/GOODSMILE ONLINE SHOP US preorder bonus Praise Orb has been recreated in the same fashion as Issun.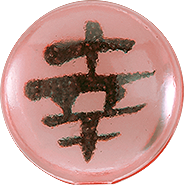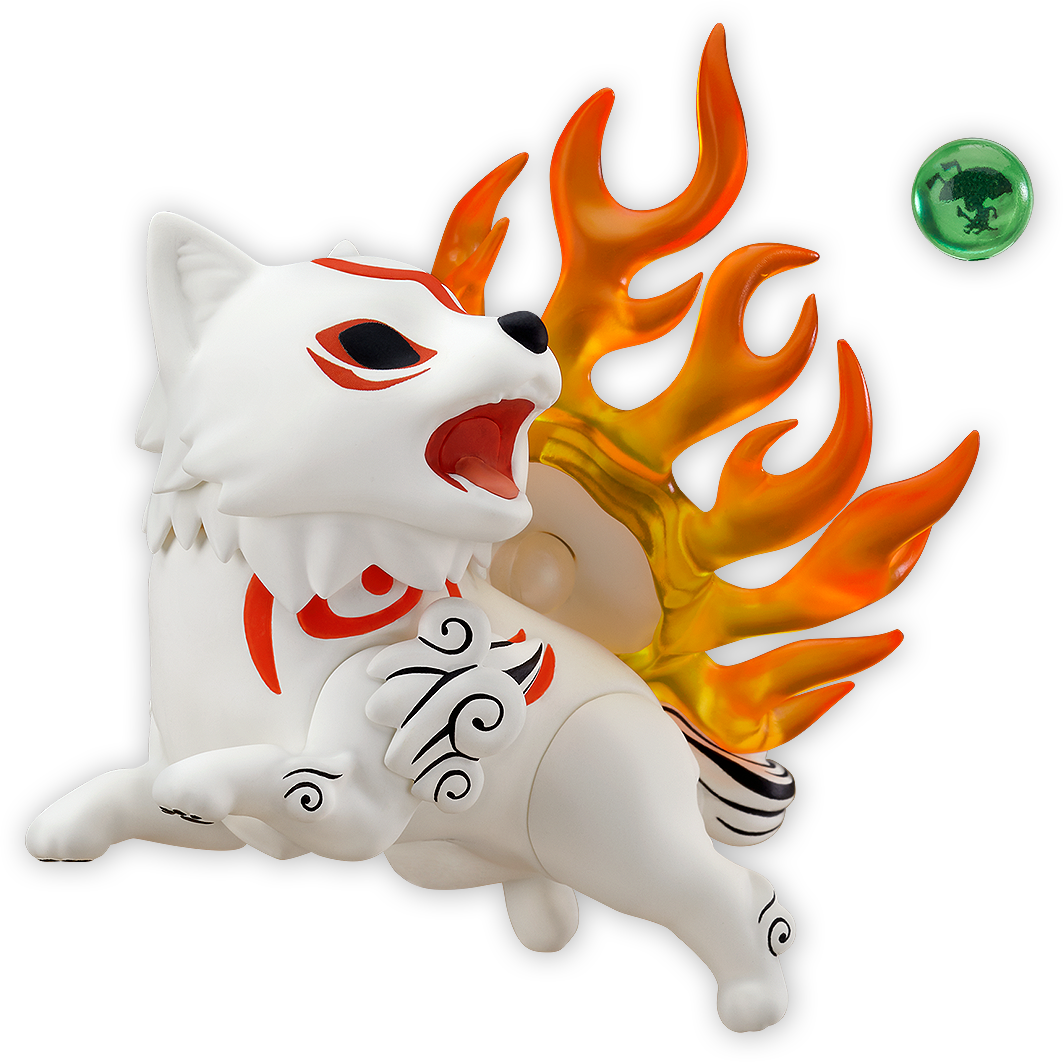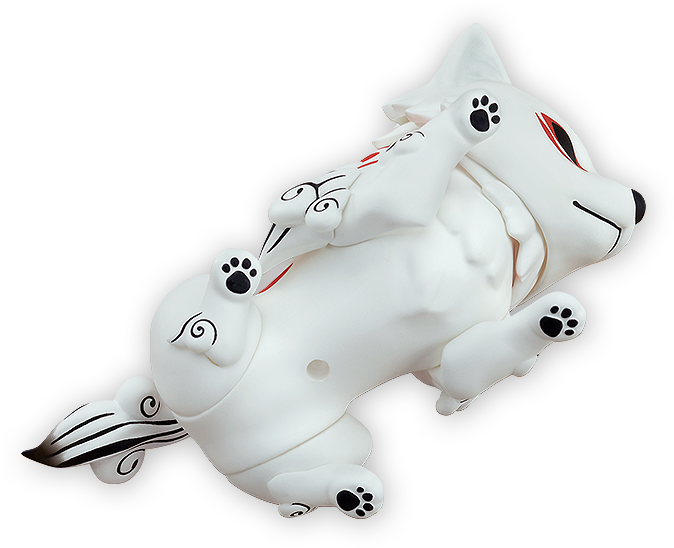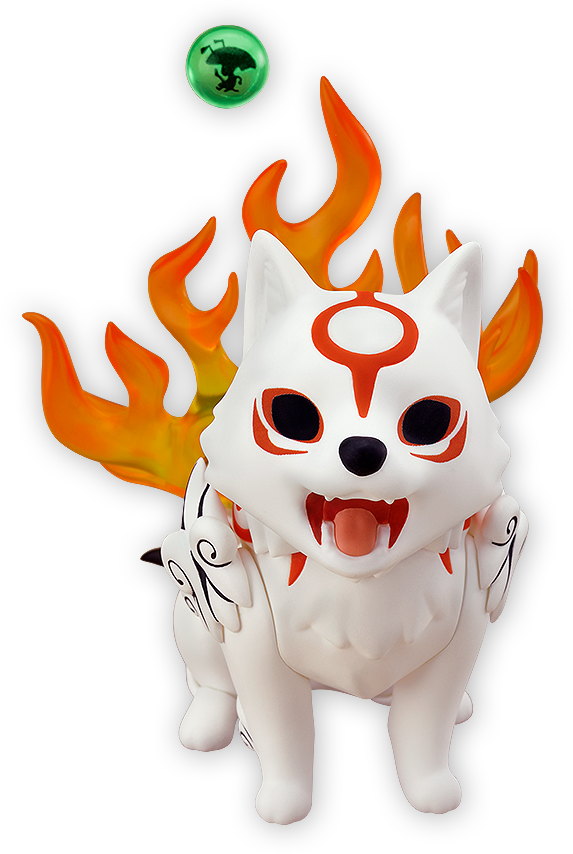 In order to restore light to the world, Amaterasu must clash with all kinds of demons. The three classes of Divine Instruments—Reflectors, Roasries and Glaives—aid her on her journey. The Reflector Divine Retribution is included, while the DX Edition also comes with Tsumugari and the Devout Beads. The Divine Instruments have been recreated based on Kenichiro Yoshimura's illustrations drawn to match the Nendoroid style for the purpose of making this figure.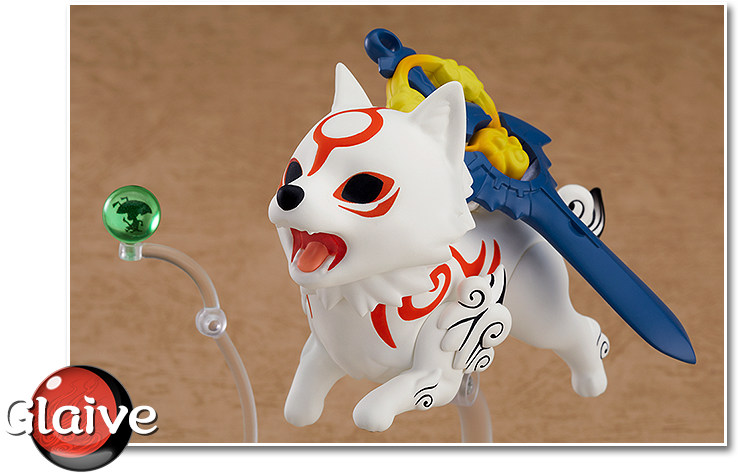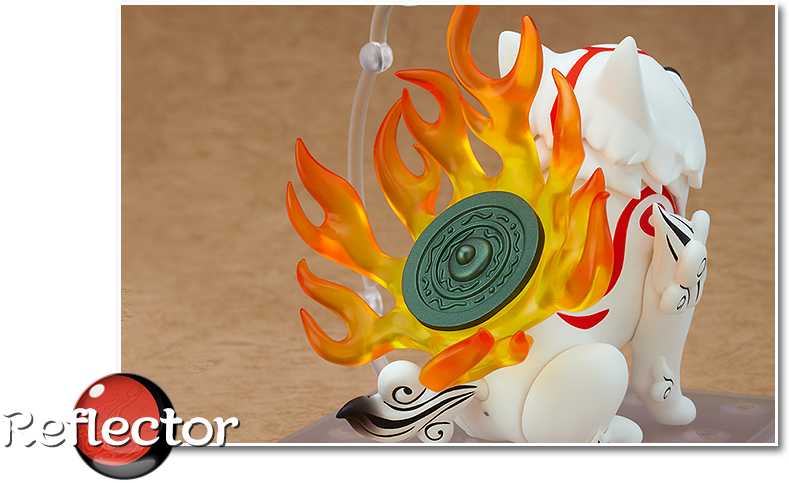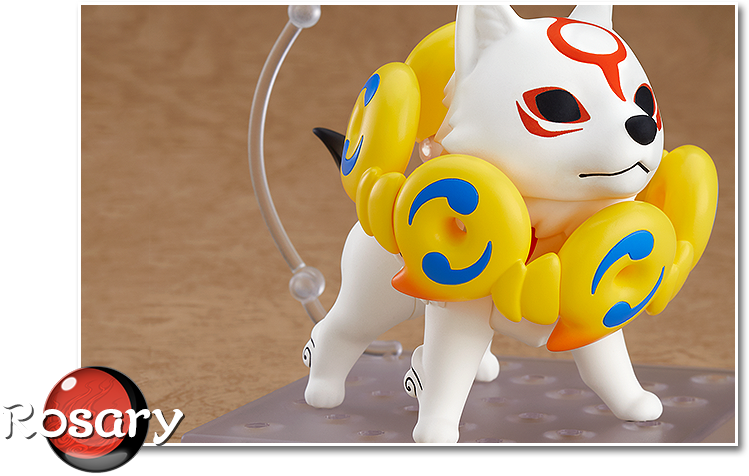 Max Factory teamed up with the character designer of Amaterasu, Kenichiro Yoshimura, and got to work
on creating the Nendoroid.
Using the notes and documents from Yoshimura as a base, features were continuously added and
improved to make Amaterasu both pleasing to the eye and fun to play with in figure form.
The final result of this work is Nendoroid Amaterasu.
The Nendoroid version of Amaterasu features a charming balance between her noble and gallant
in-game appearance and the cute Nendoroid style.
Take a look at a few of the notes and documents provided by Kenichiro Yoshimura during the making of the figure below.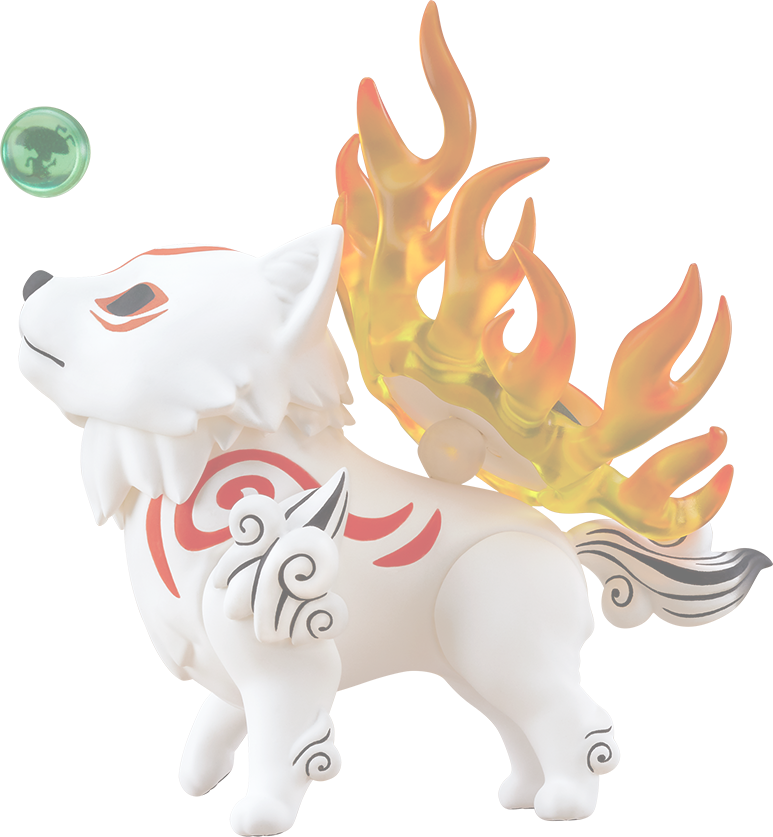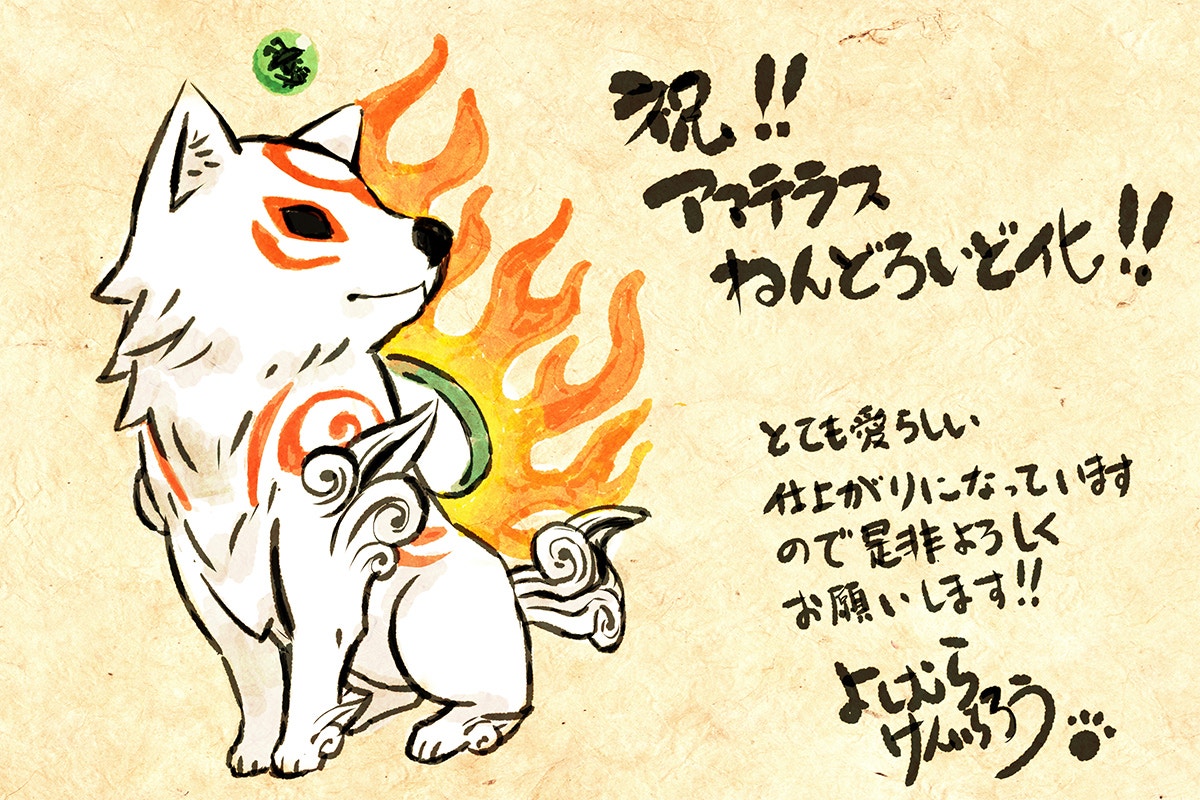 Celebrating the creation of Nendoroid Amaterasu!
The Nendoroid turned out incredibly cute, so please enjoy!
Kenichiro Yoshimura