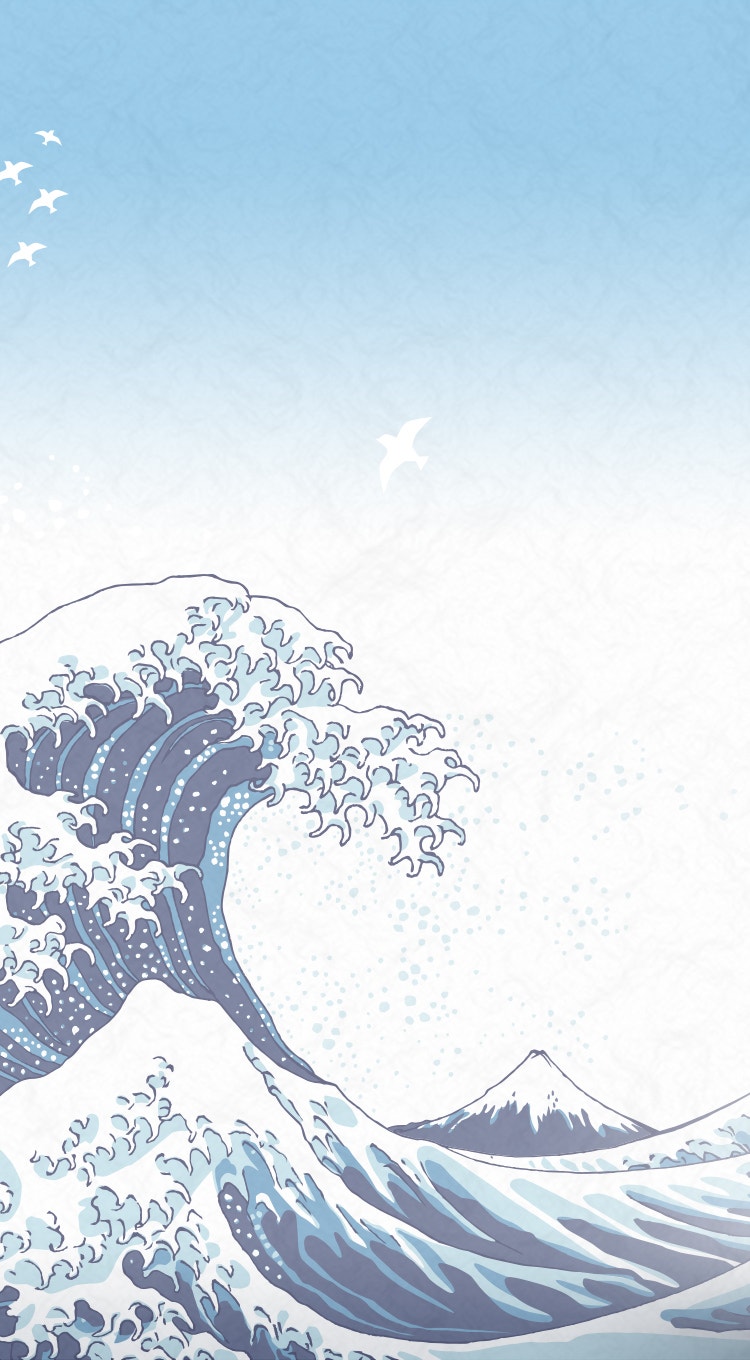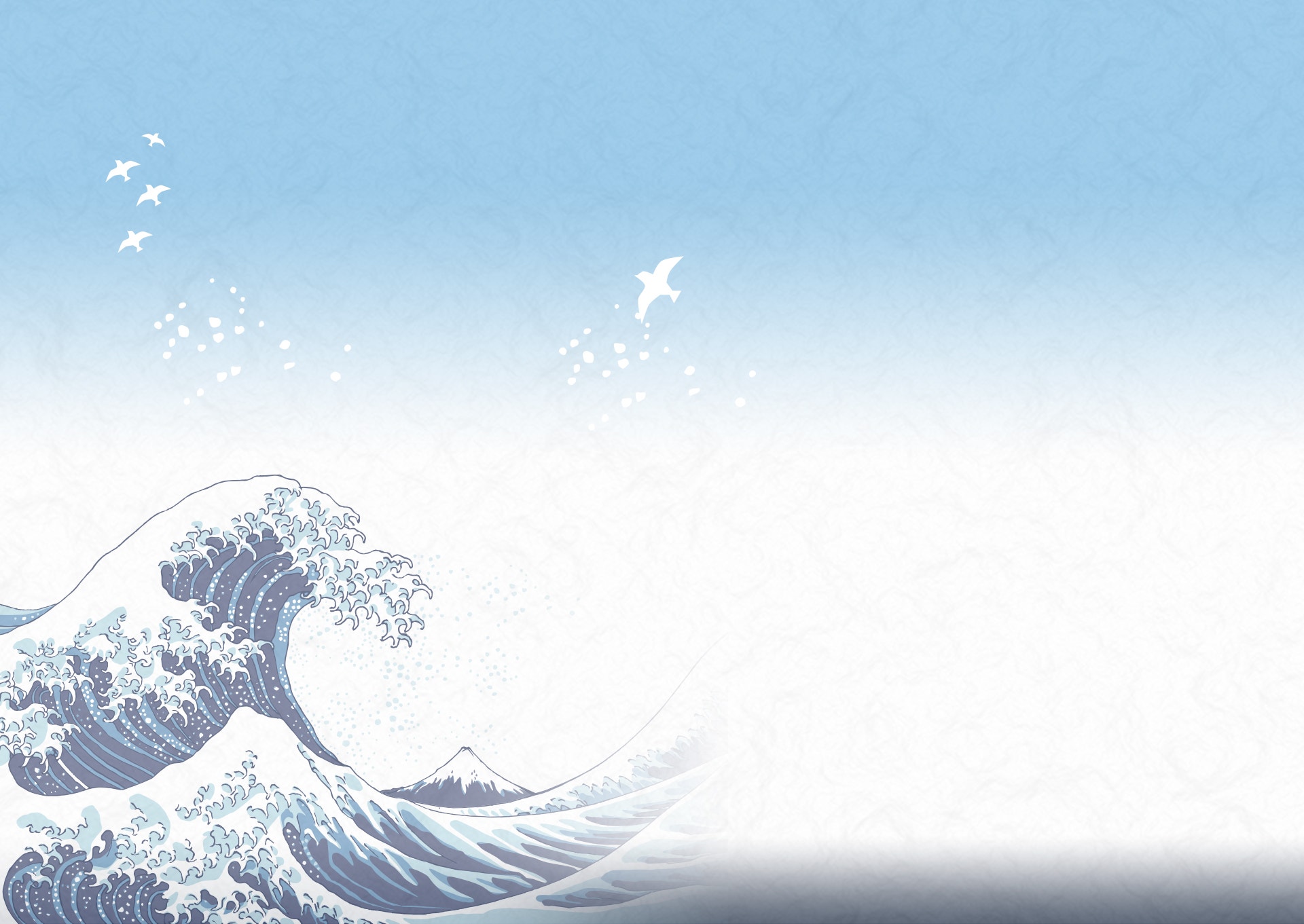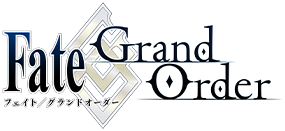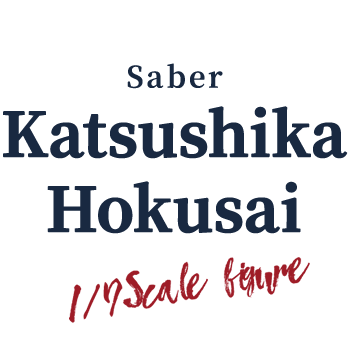 Preorder Period

Preorders open from the 17th of September, 2021 to the 18th of November, 2021 at 12:00JST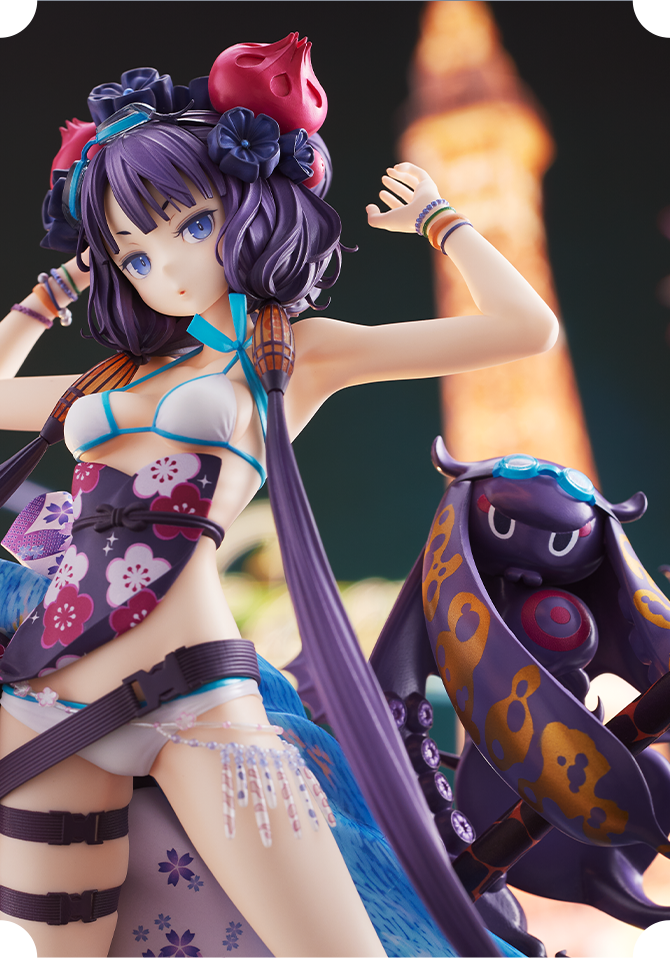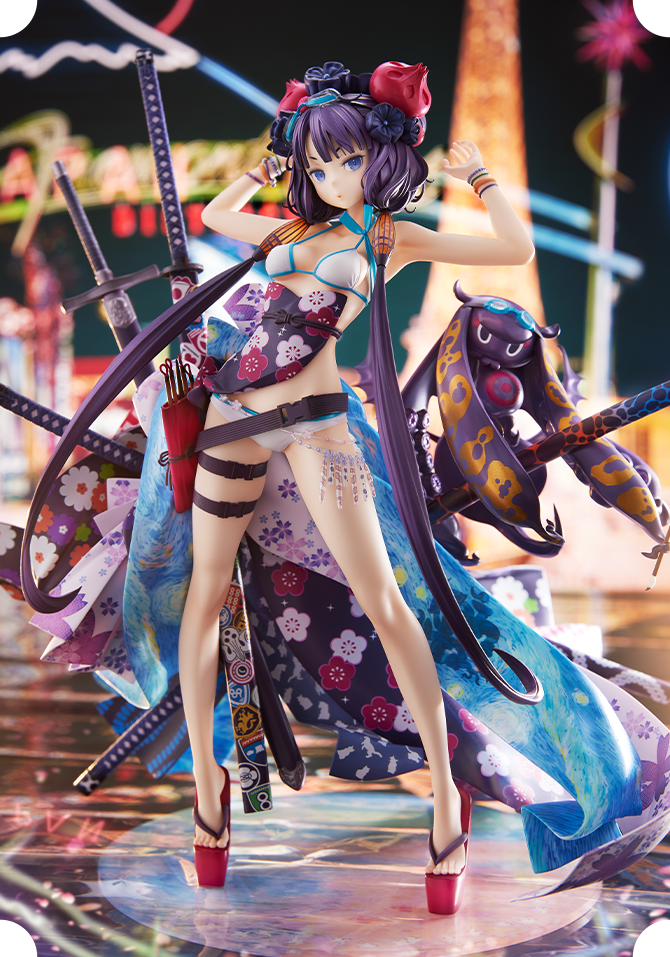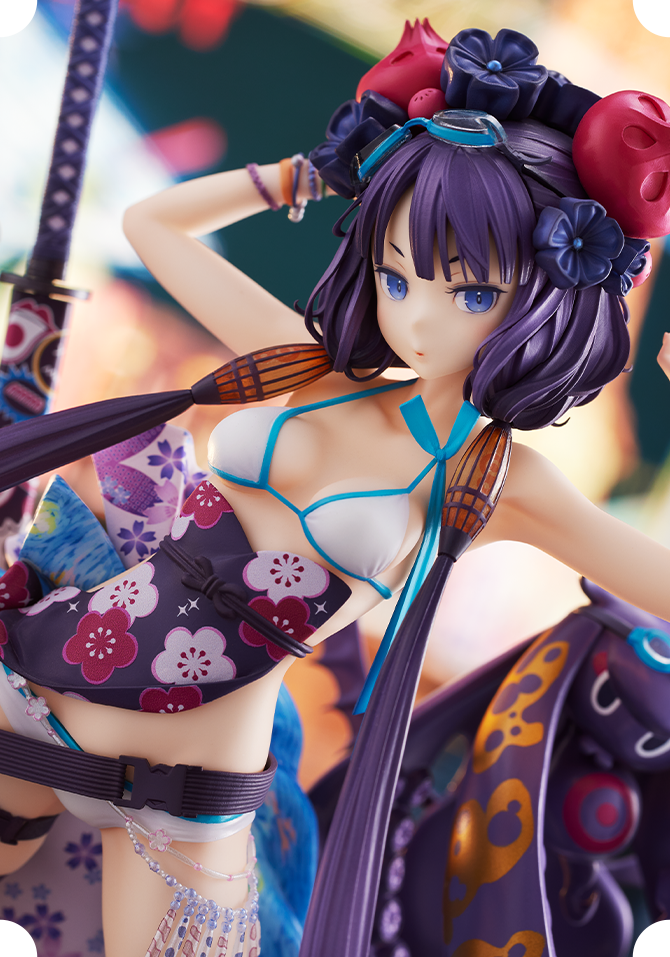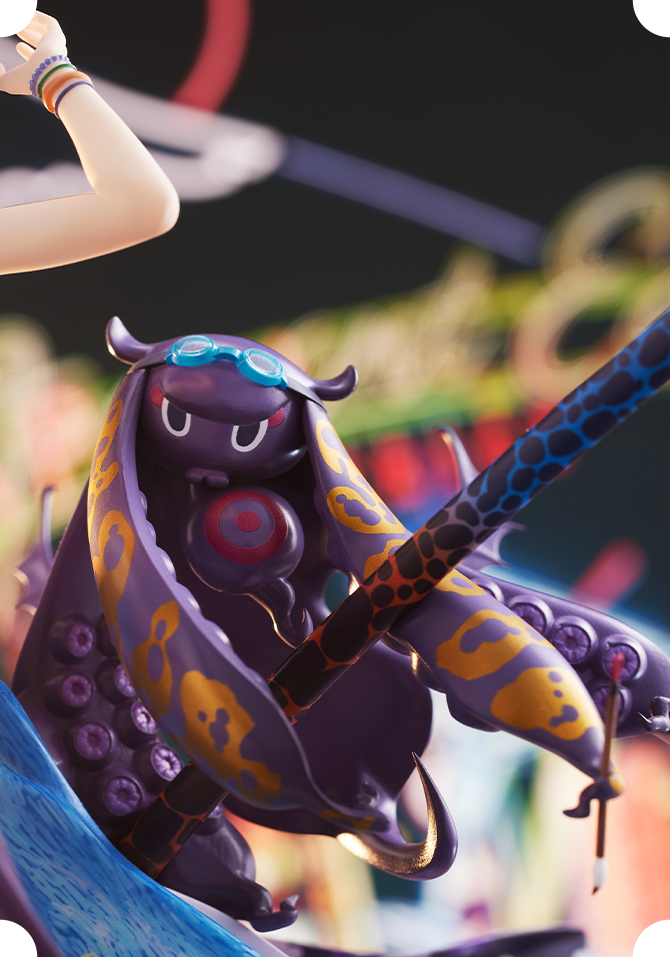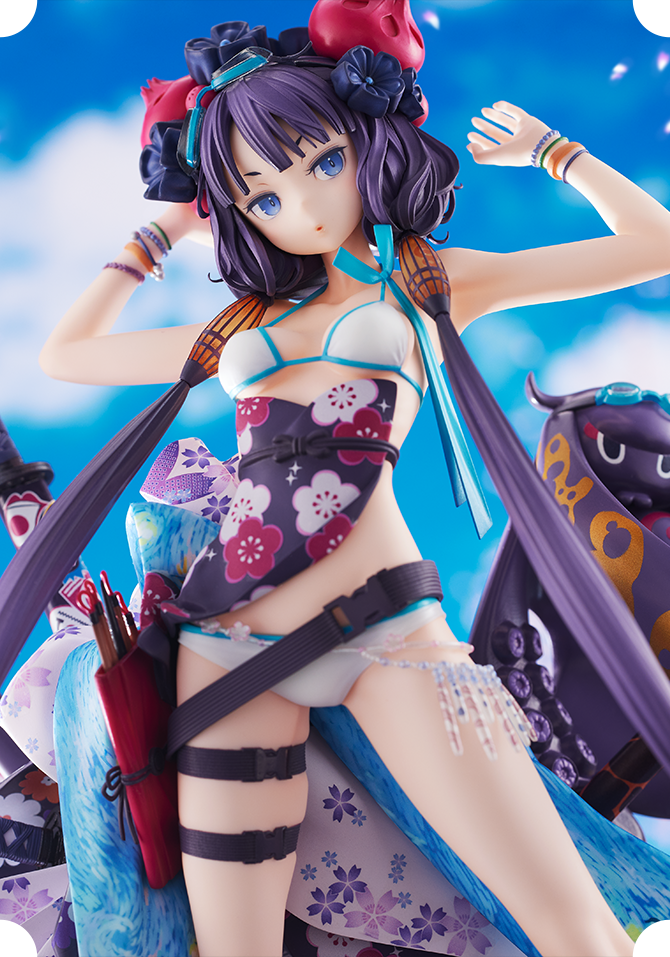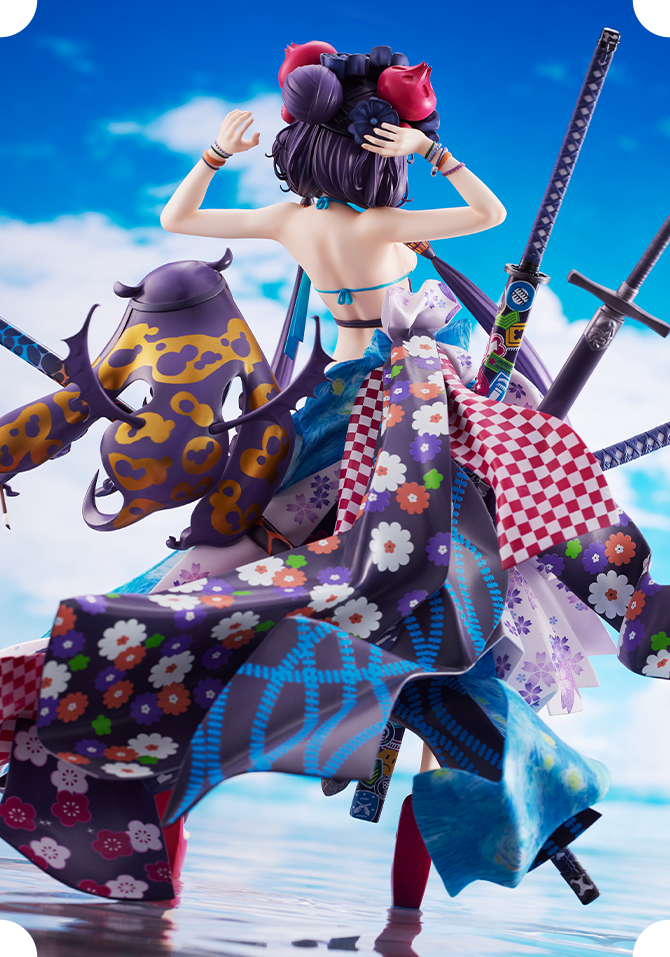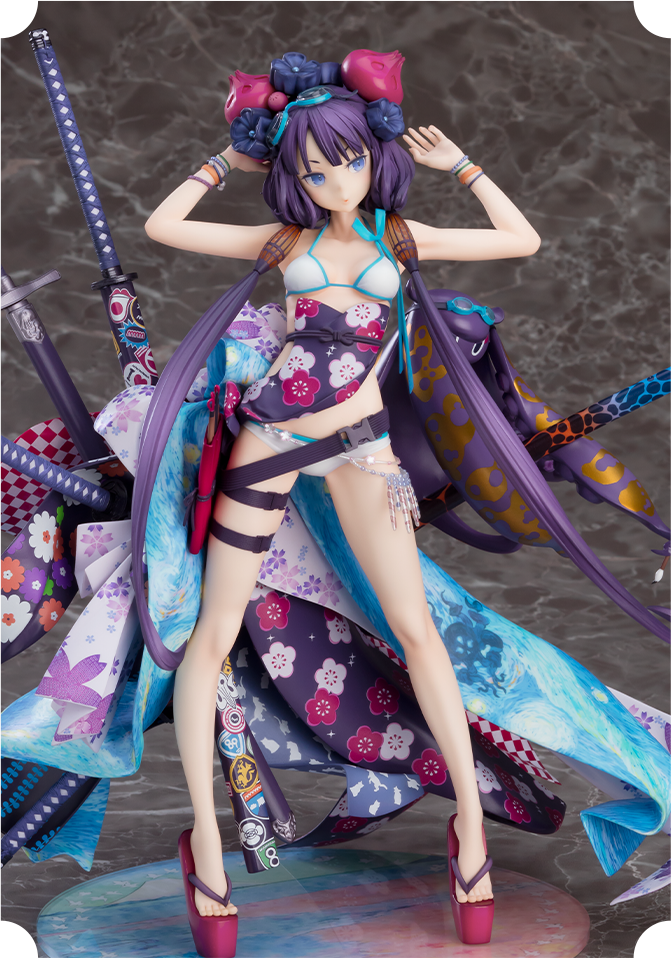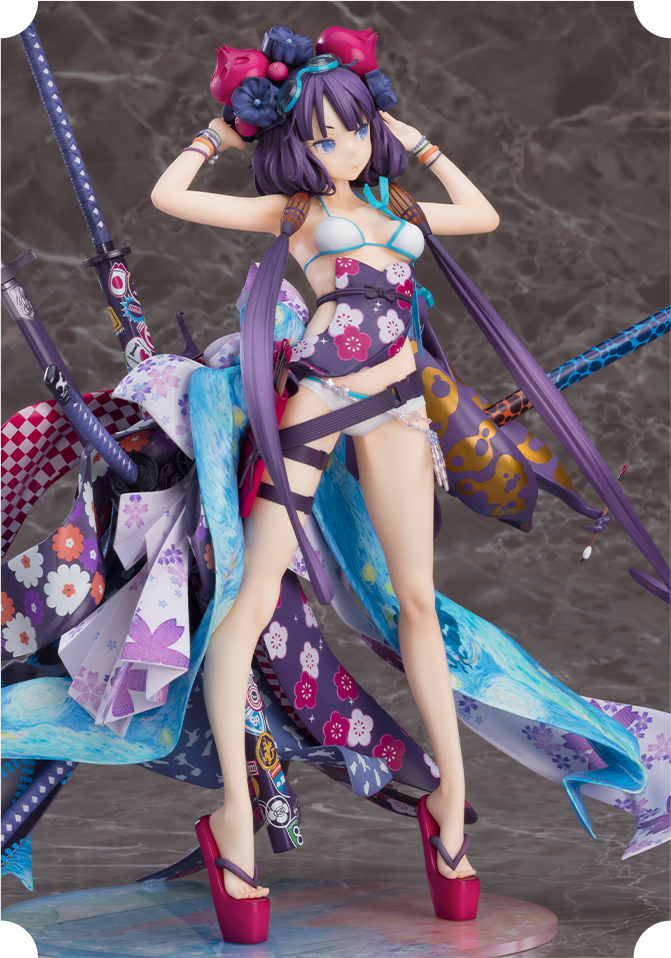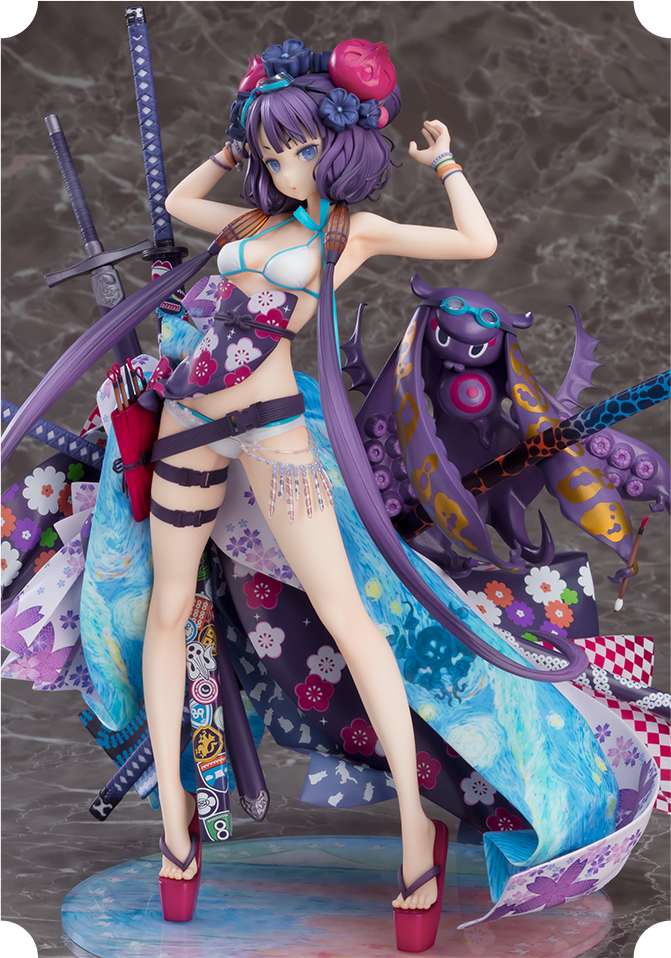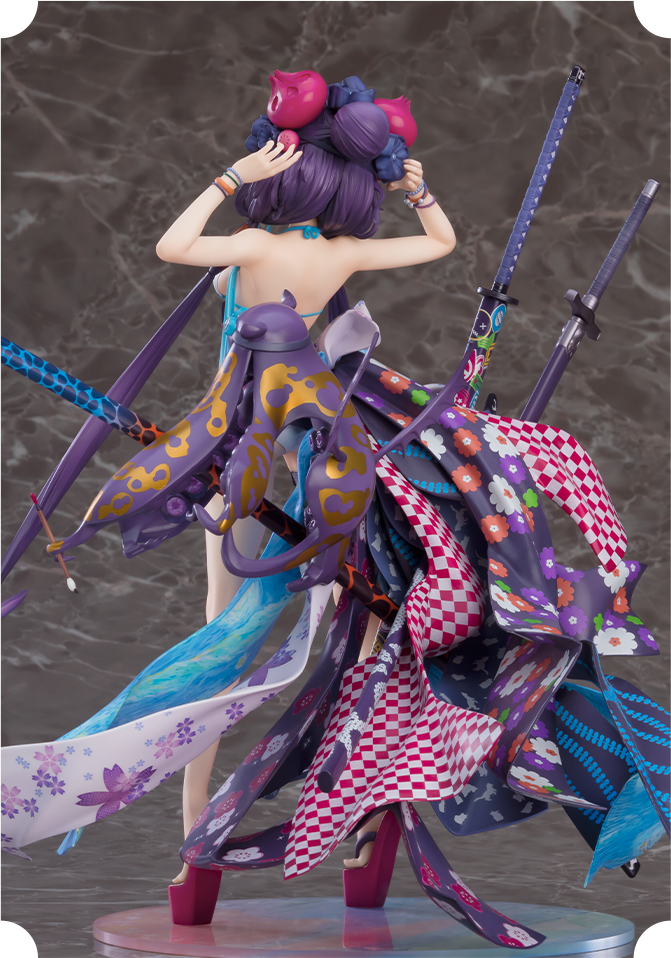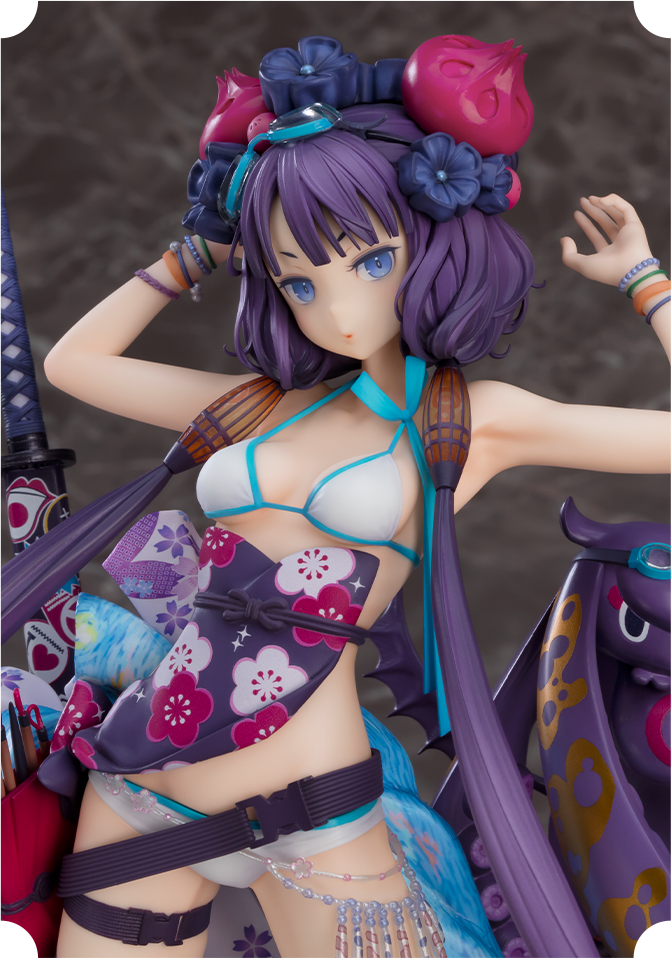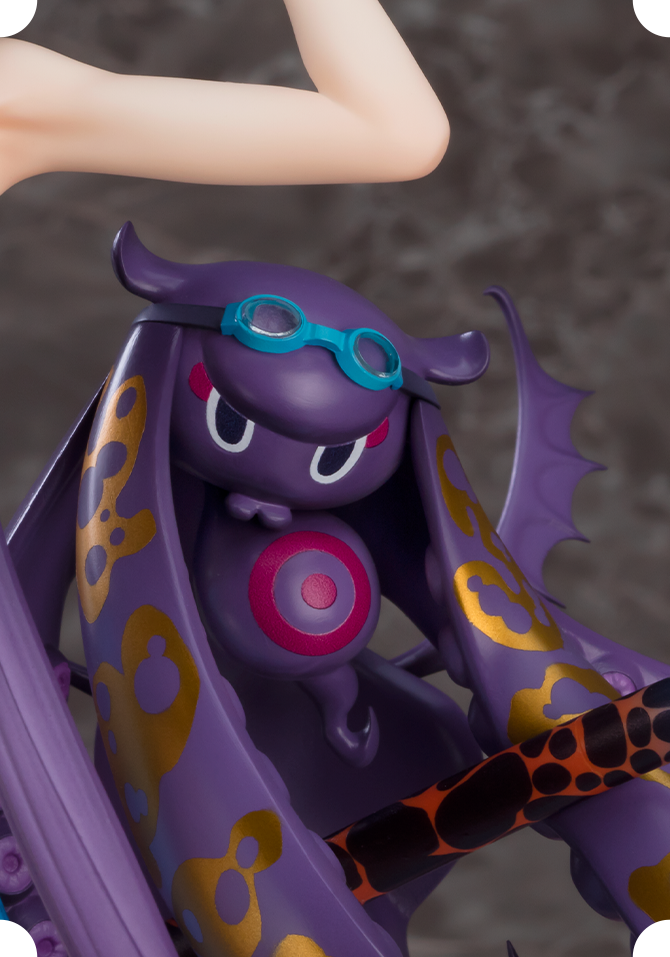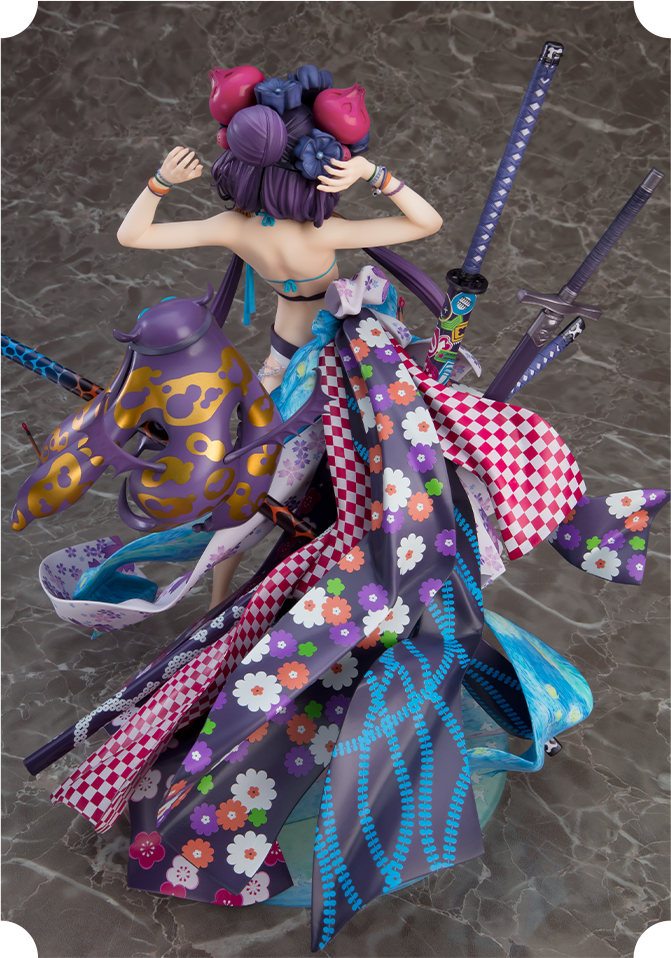 "My enemies will split in two with a single stroke of my brush! I'll paint and paint and cut 'em all down!"
From the popular smartphone game "Fate/Grand Order" comes a 1/7th scale figure of the Saber class servant Katsushika Hokusai. Her symmetrical physique and bold swimsuit have been faithfully captured in figure form.
Draped in cloth featuring a design reminiscent of the work of a well-known artist, Hokusai stands confidenly with four swords at her back, sure to impress even the most masterful swordsmen. Toto-sama and his summer outfit have been carefully recreated as well, so be sure to add this special figure of the apprentice swordsman Katsushika Hokusai to your collection!
"Kngh!
I wanna cup of cold amazake!"

Her dark purple hair features a soft and lustrous finish while the individual strands are specially sculpted to appear as though light and filled with air, so much so that one may be tempted to check with their own fingers!
While her eyes are innocent, her expression still conveys her resolute determination and confidence.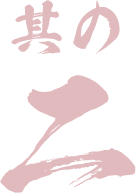 "Hahya! Boasting, much?"
Draped in magnificent, vividly colored fabric so eye-catching that you might even forget that what she is wearing is a swimsuit, Hokusai's beautiful physique offers a stunning view from any angle.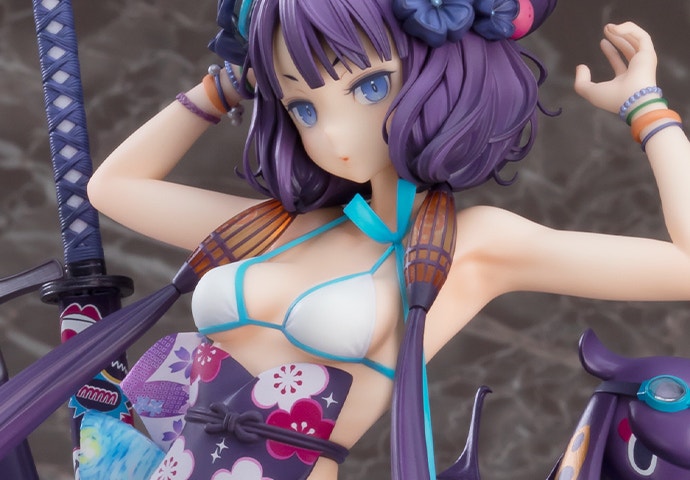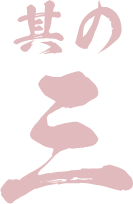 "Oh, it's getting chaotic,
Toto-sama!"
Toto-sama is dressed in a summer outfit with a pair of goggles resting on his forehead. Compared to his standard Foreigner-class appearance, Toto-sama has a somewhat more commanding presence, featuring paintwork that looks strikingly like Japanese gold leaf.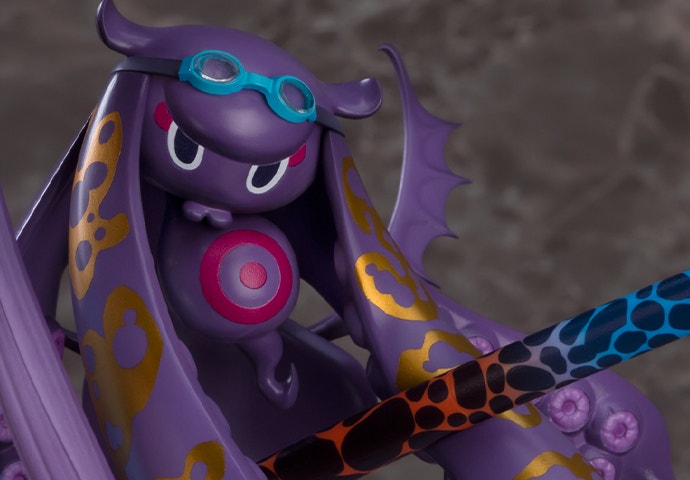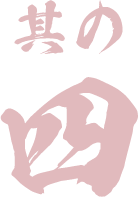 "Toto-sama, get the ink!
I'll show 'em how I use this sword-brush!"
The four blades at her back are quite varied in their make-up, but work to give Hokusai a composed, dignified look rather than a crazed one. Be sure to check them out from the 360 degree video below!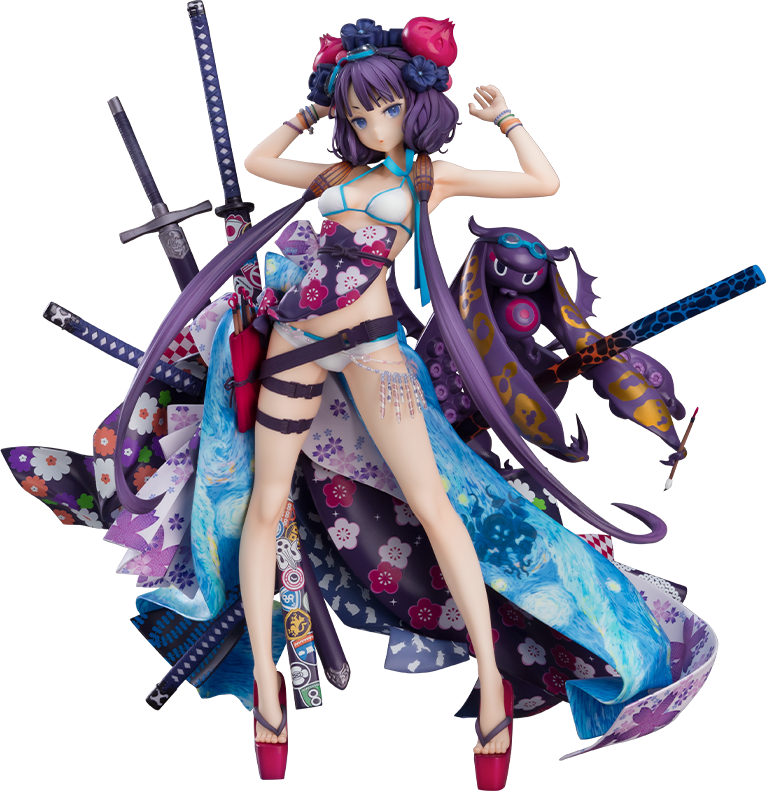 | | |
| --- | --- |
| Product Name | Saber/Katsushika Hokusai |
| Series Name | Fate/Grand Order |
| Specifications | Painted ABS&PVC 1/7th scale complete product with stand included. Approx. 240mm in height. |
| Price | ¥29,800 |
| Release Date | January 2023 |
| Sculpting / | Ranran |
Preorder Period

Preorders open from the 17th of September, 2021 to the 18th of November, 2021 at 12:00JST