Preorder Period

January 25, 2022 from 12:00 JST to March 10, 2022 at 12:00JST
Preorder Here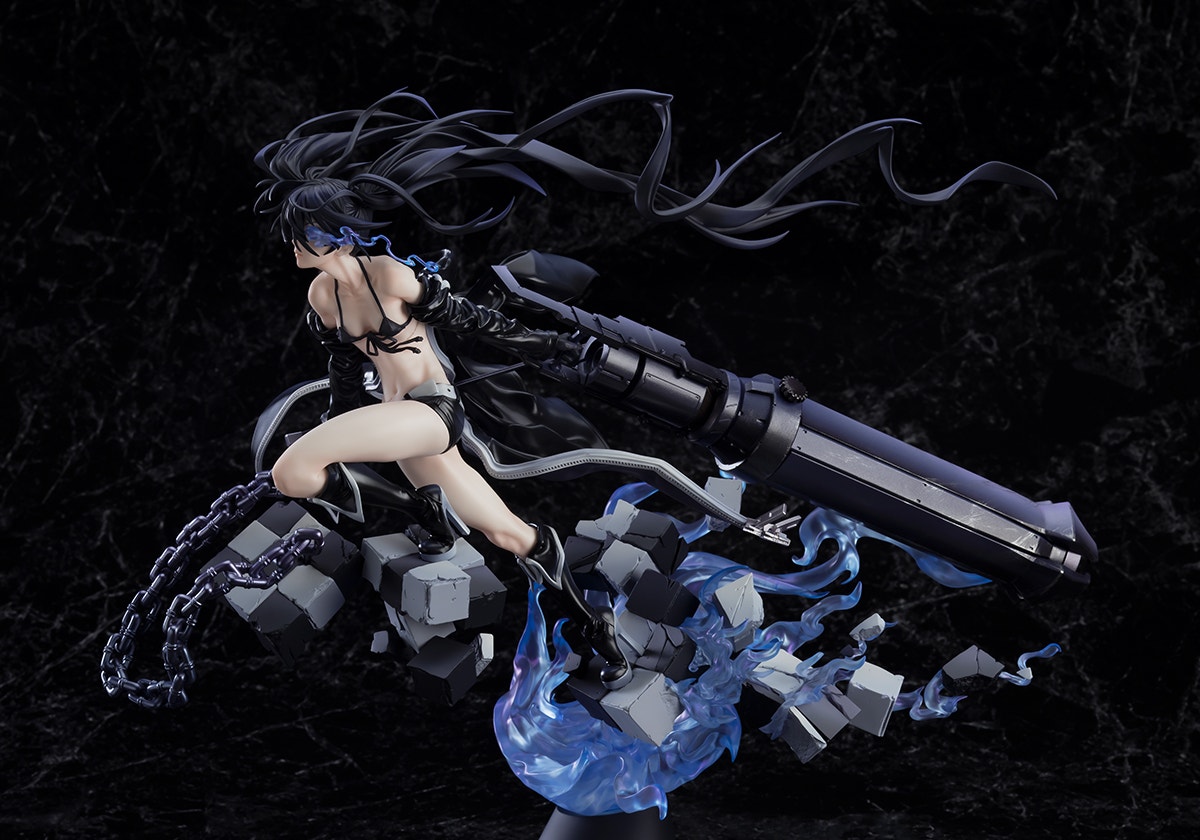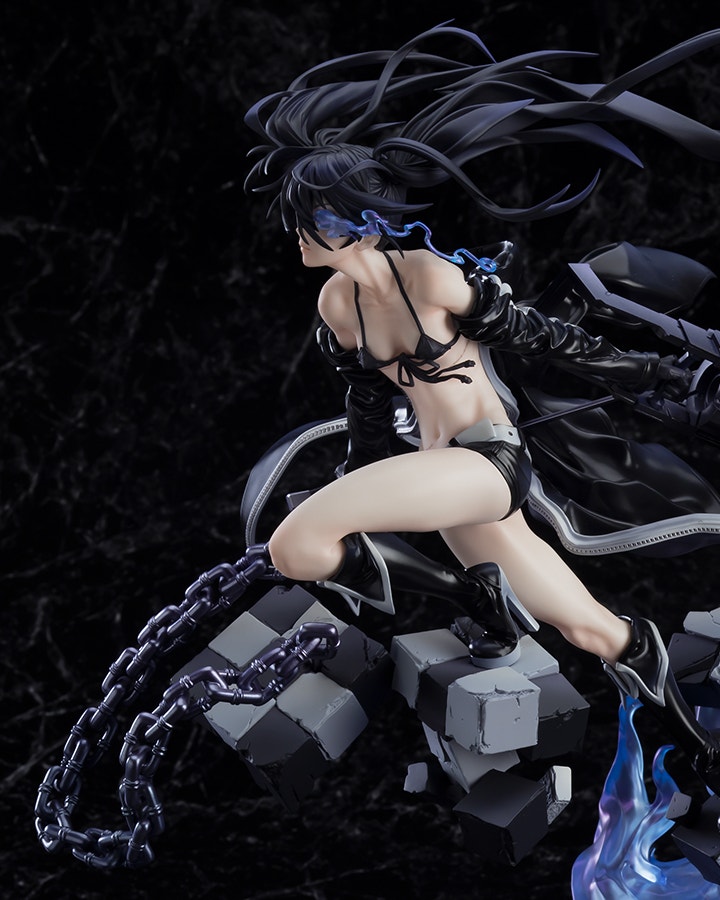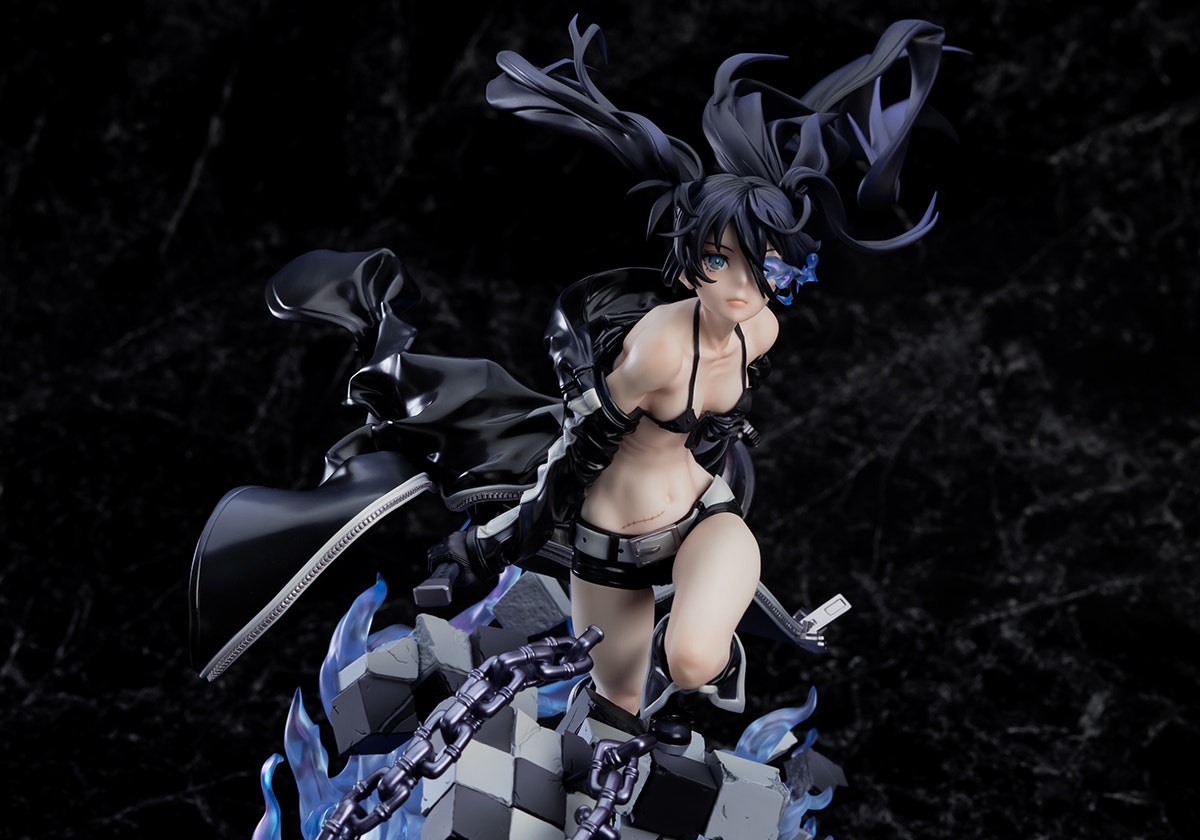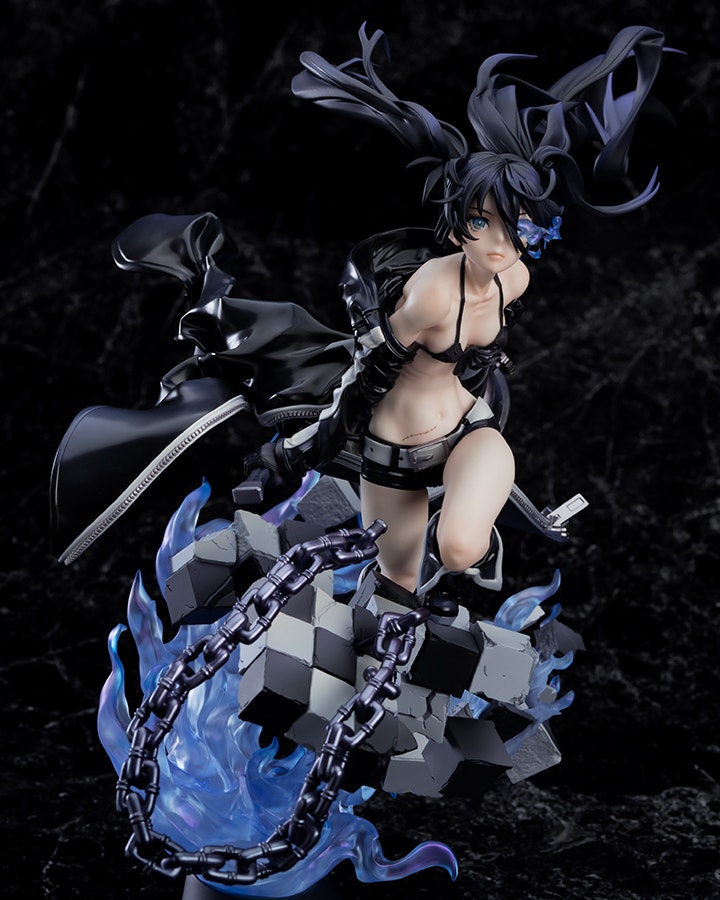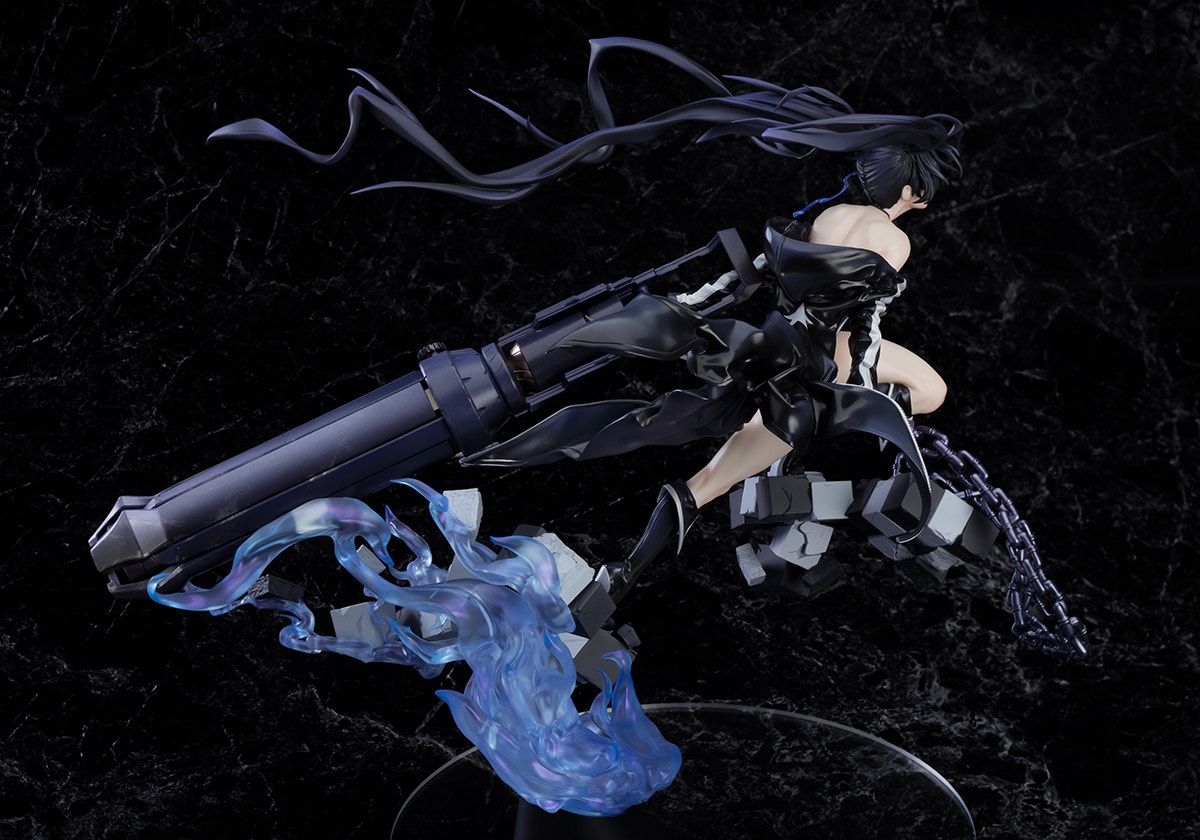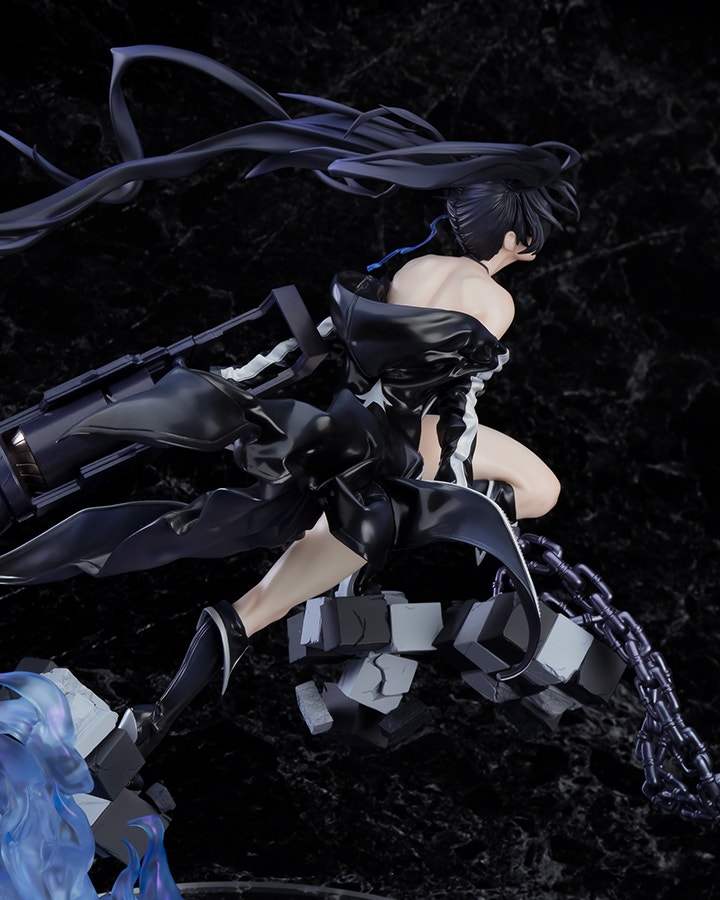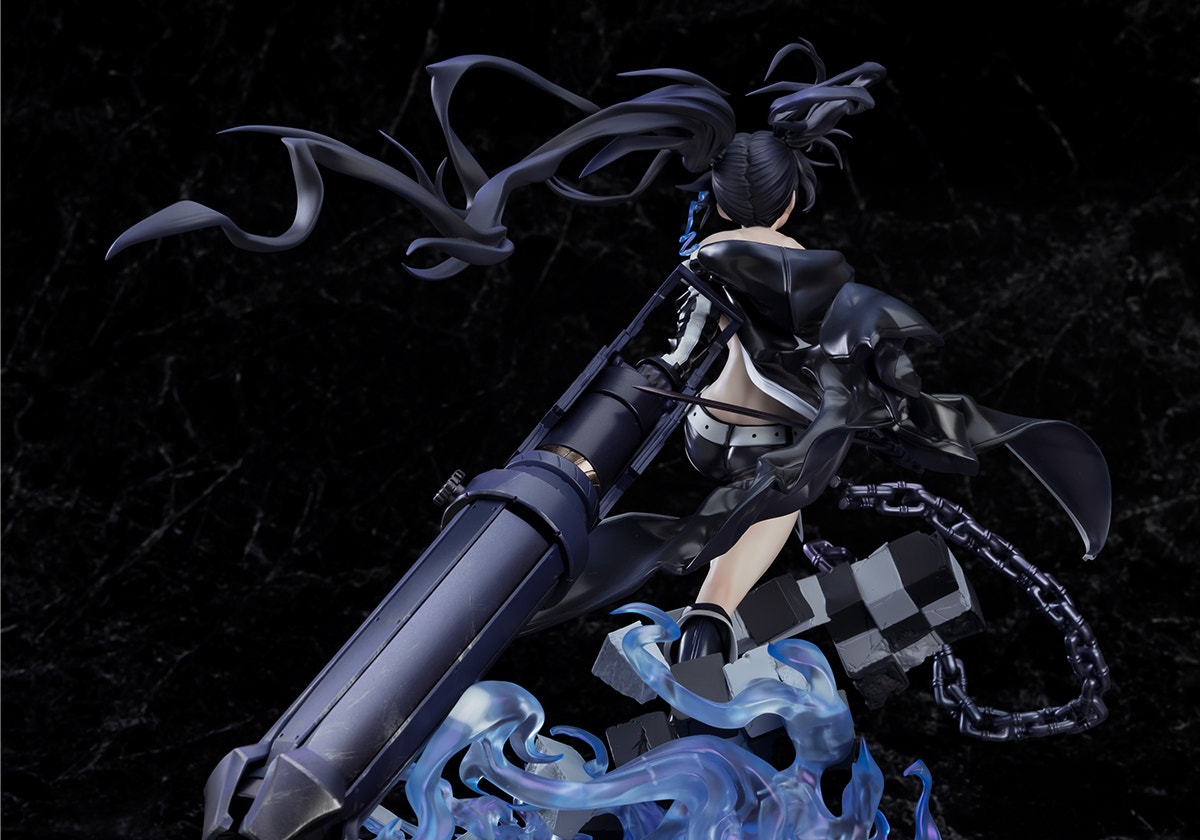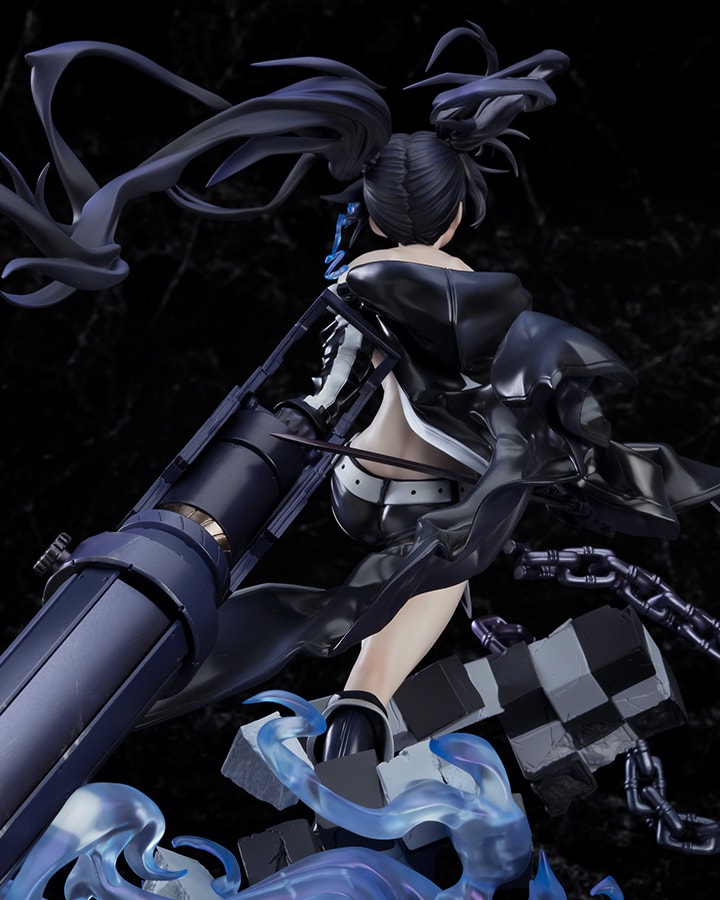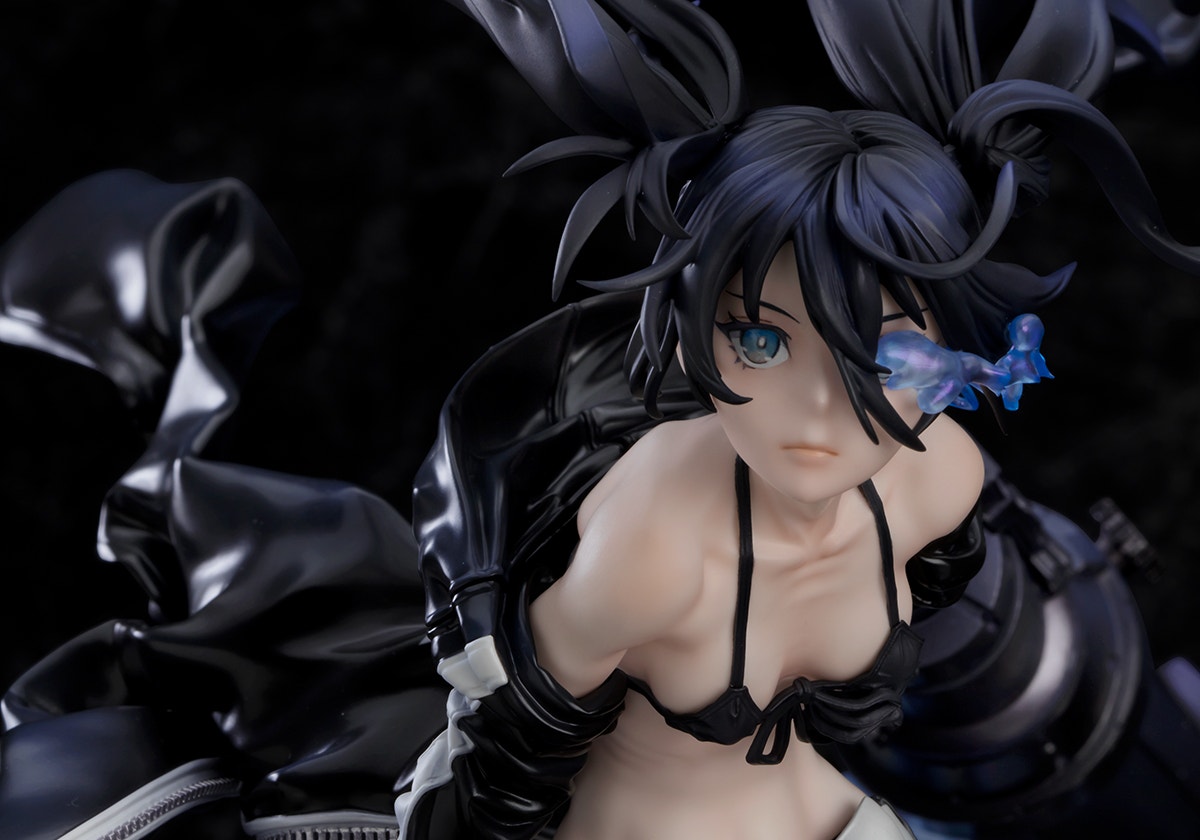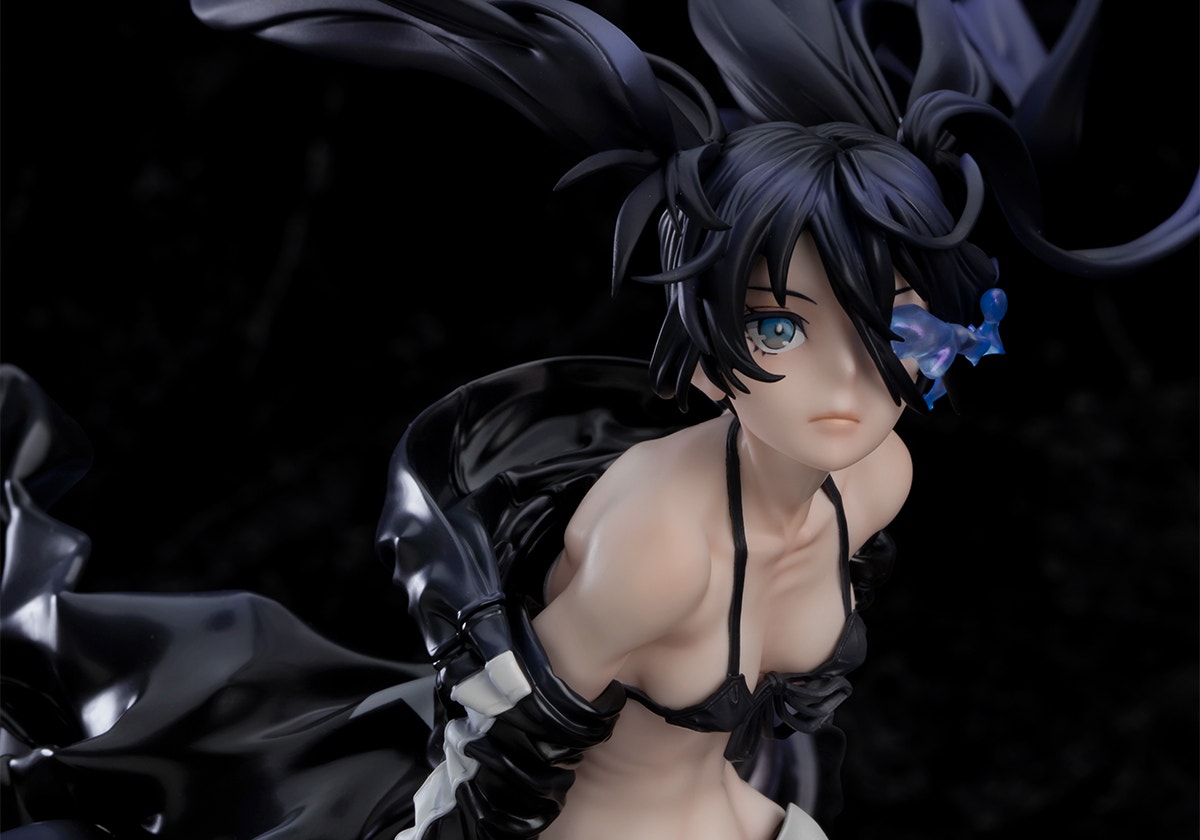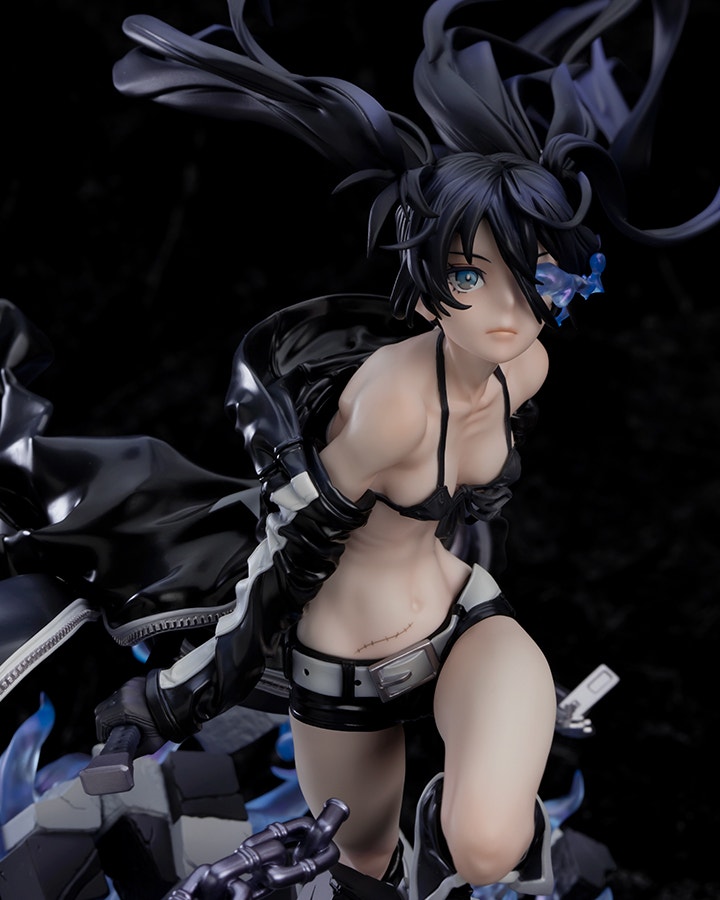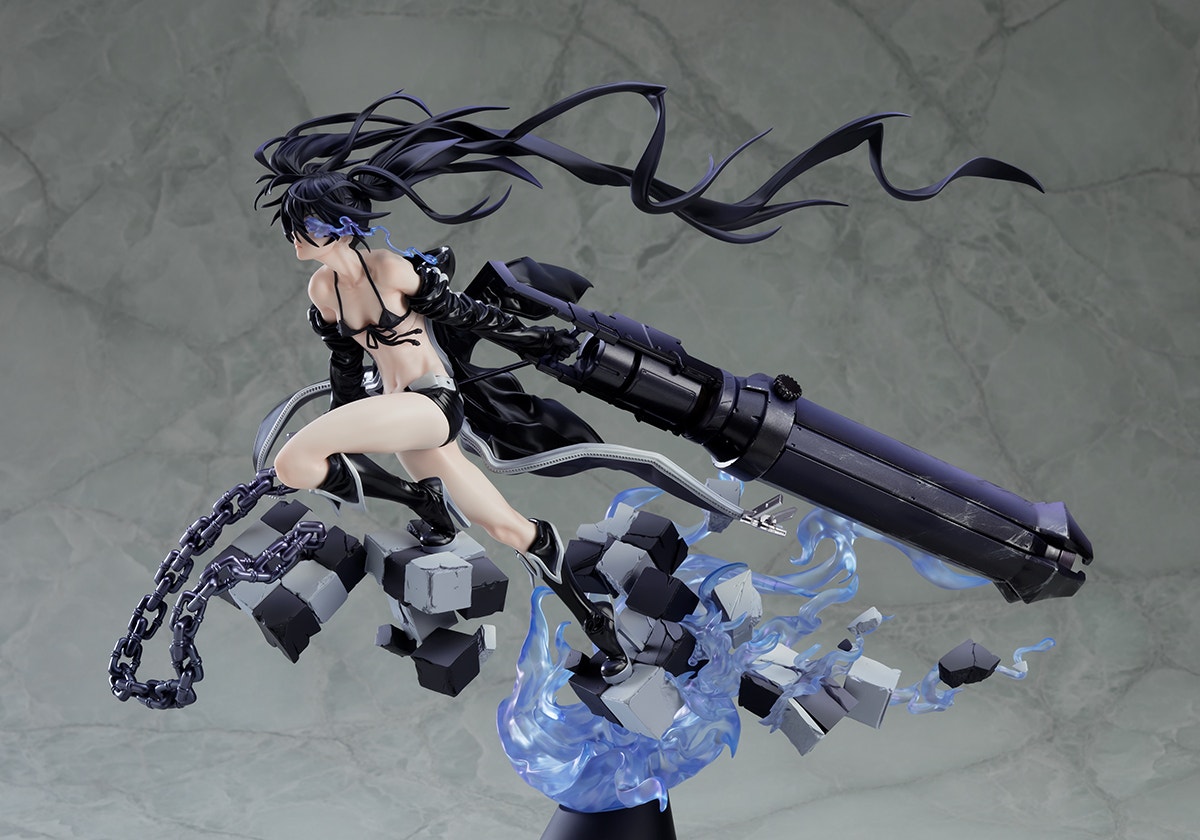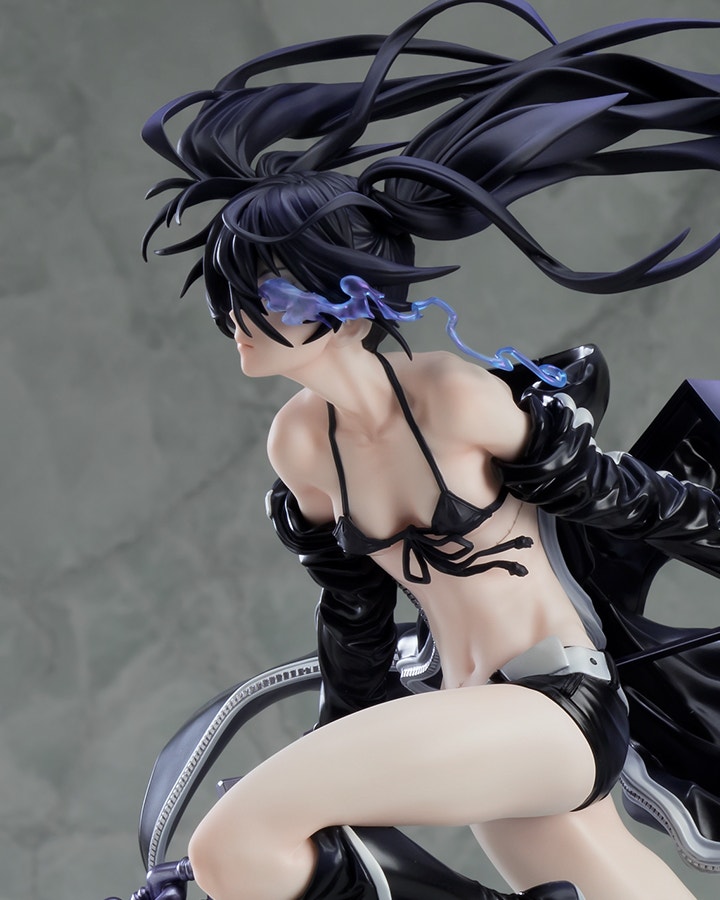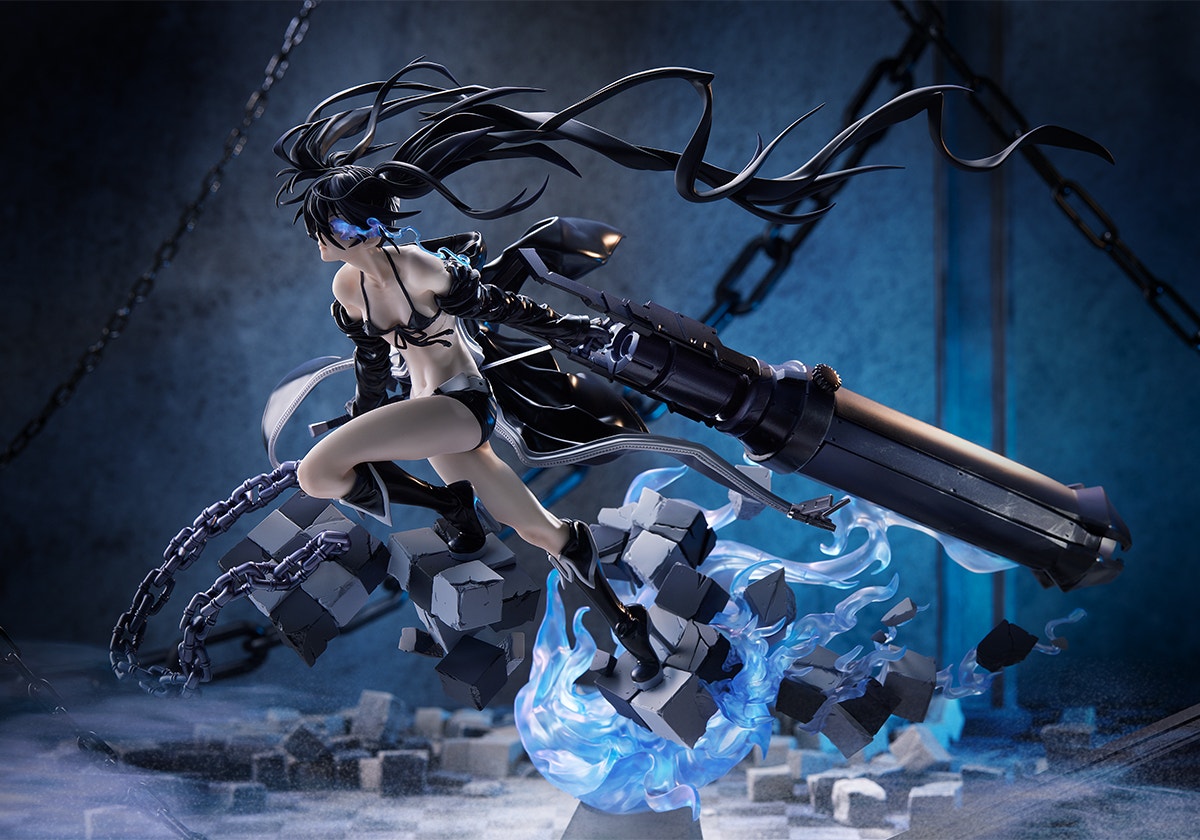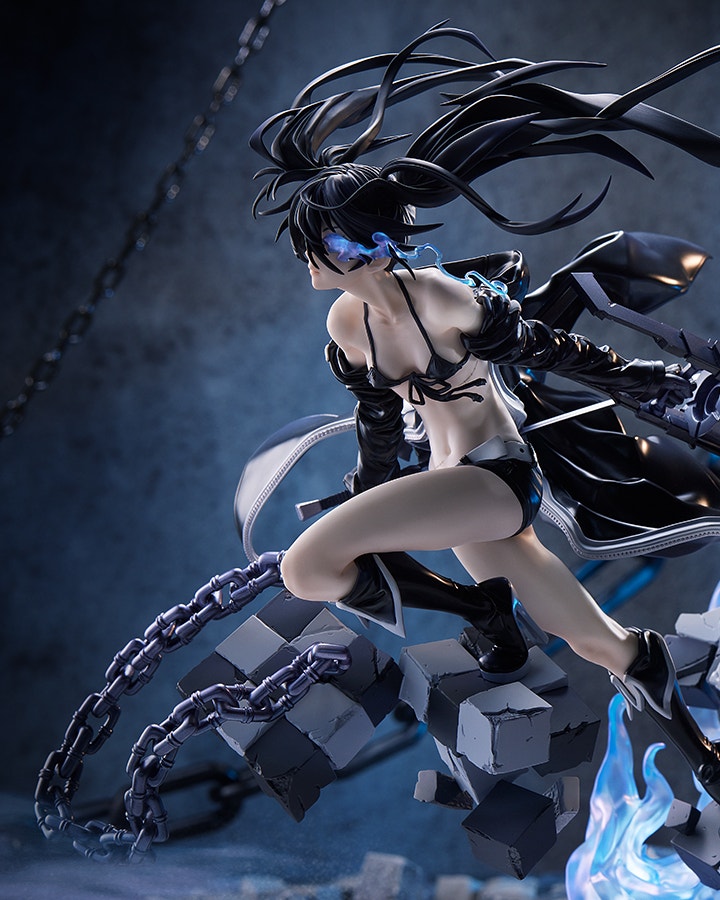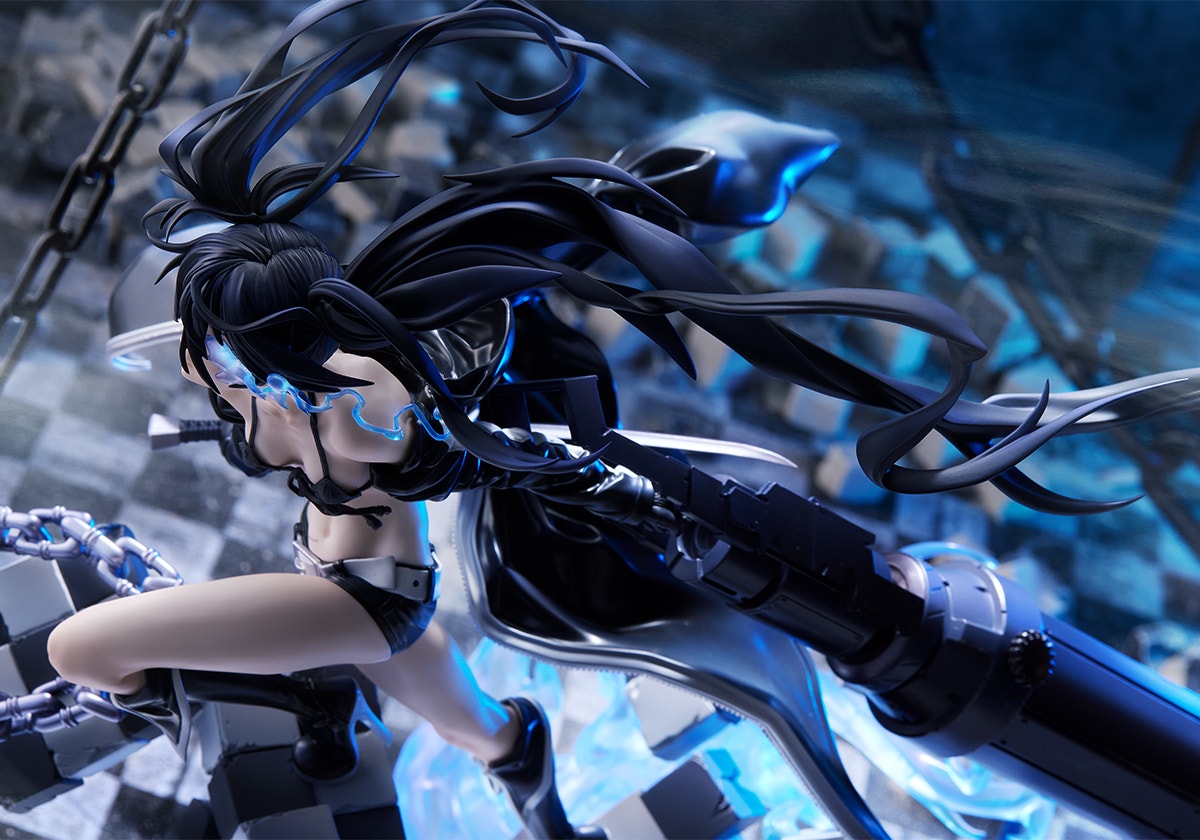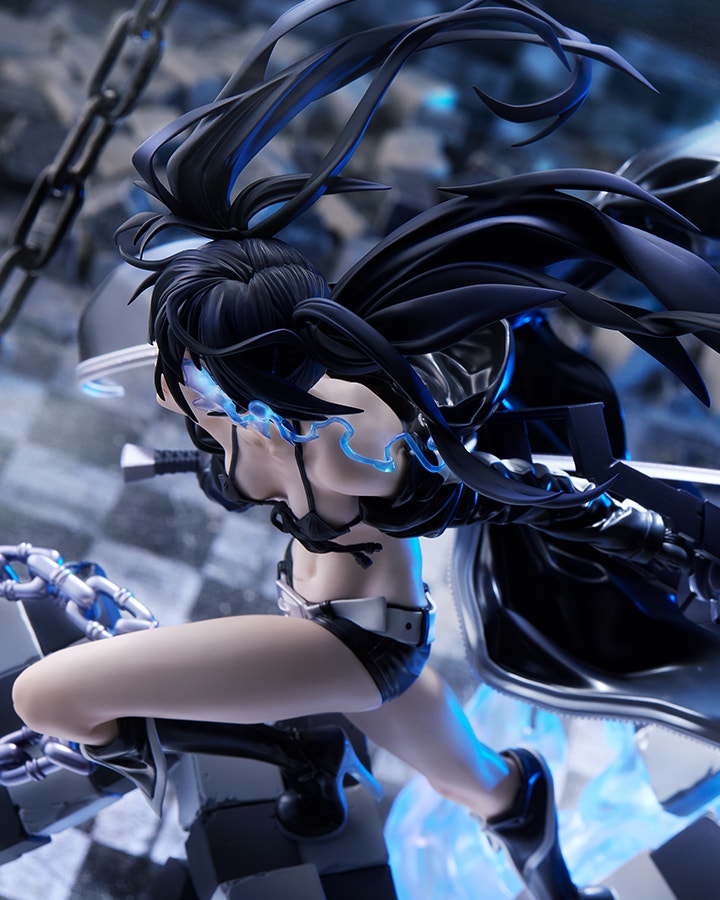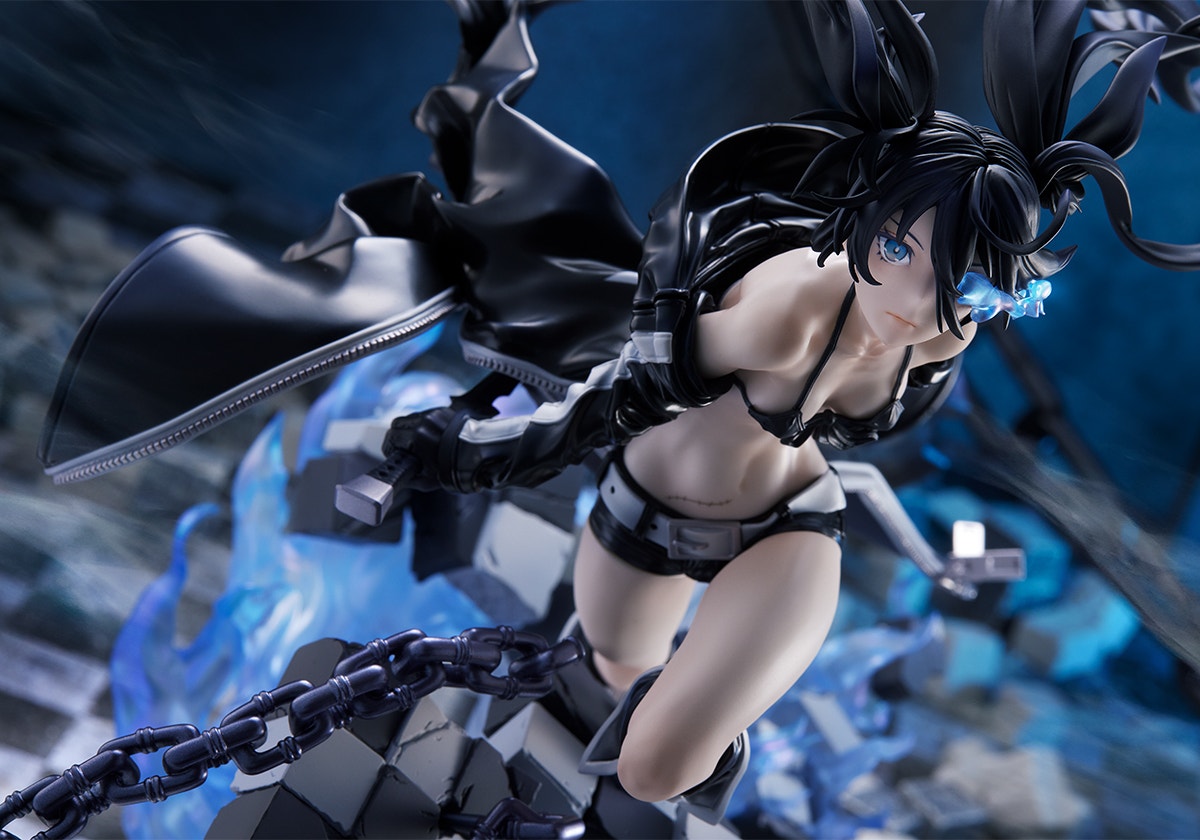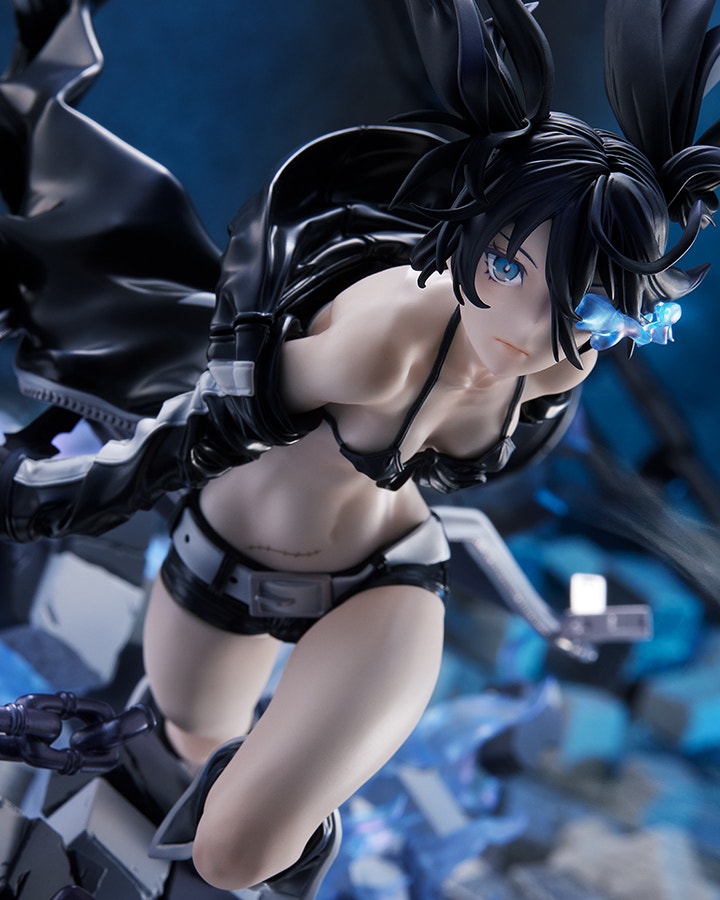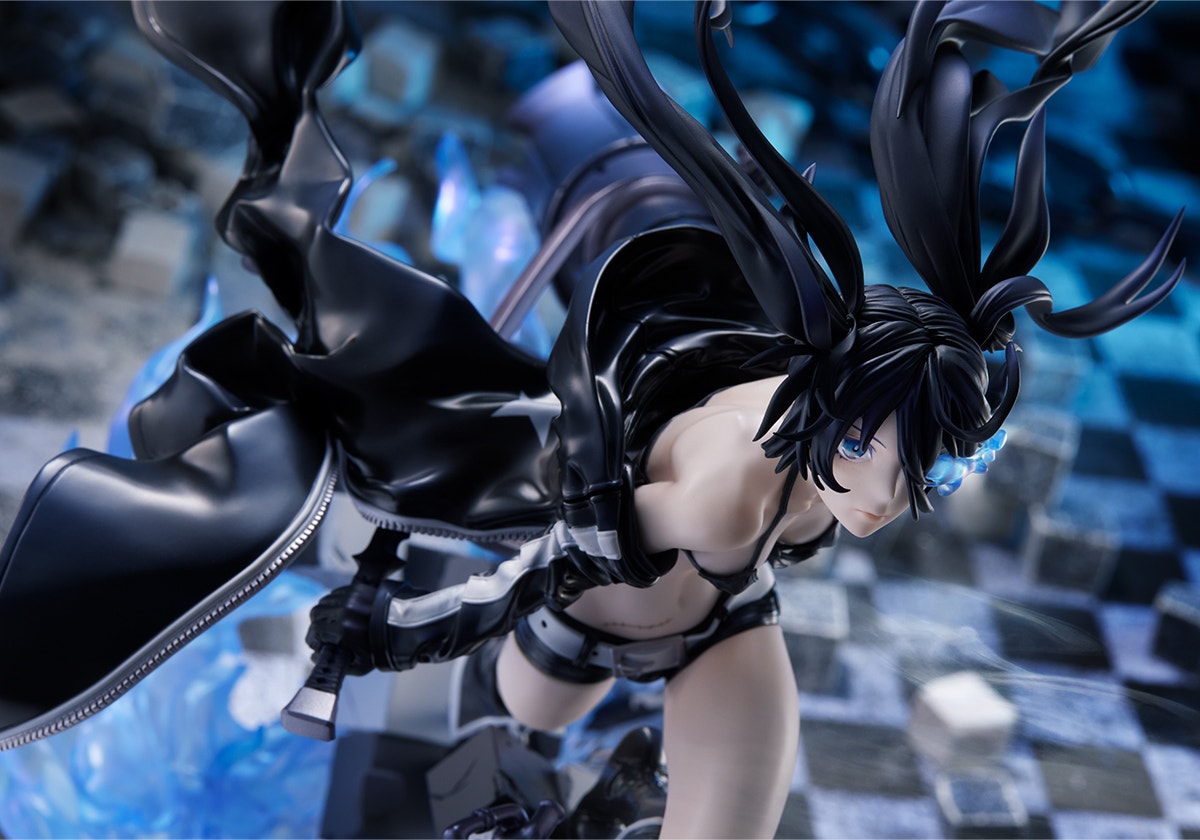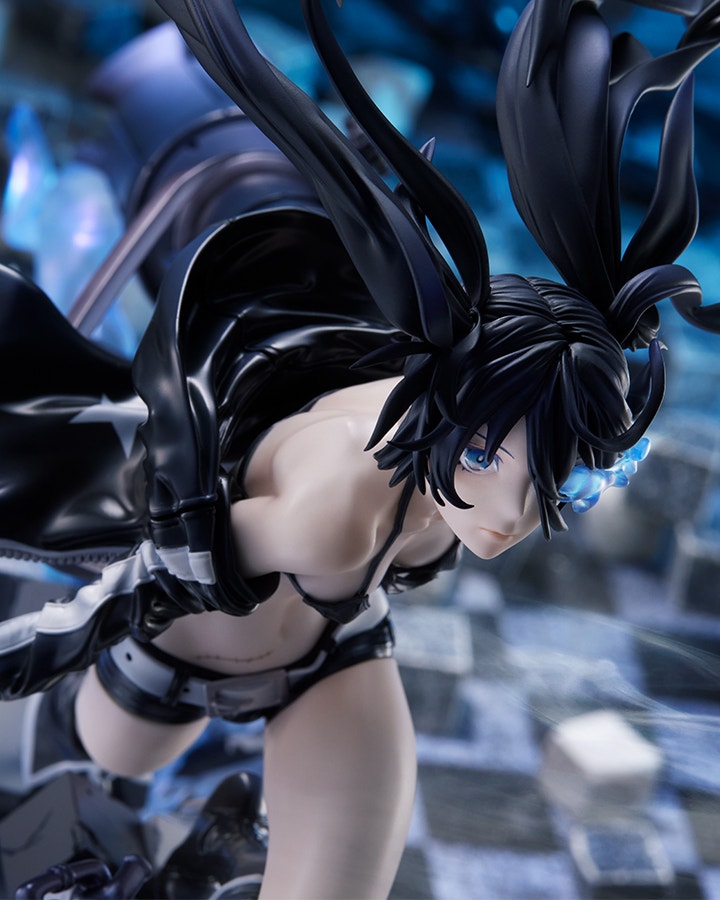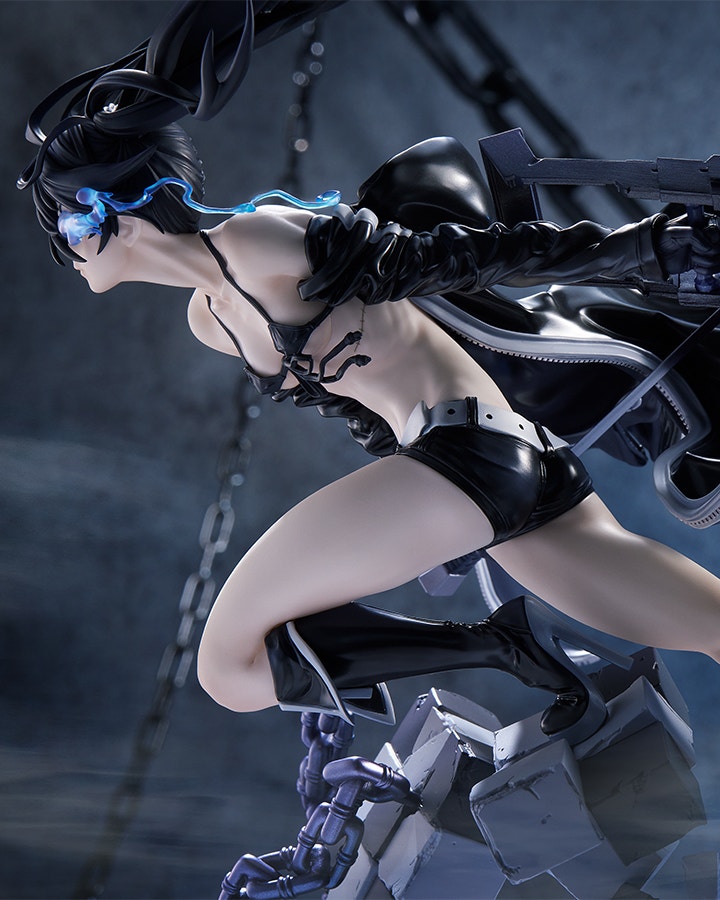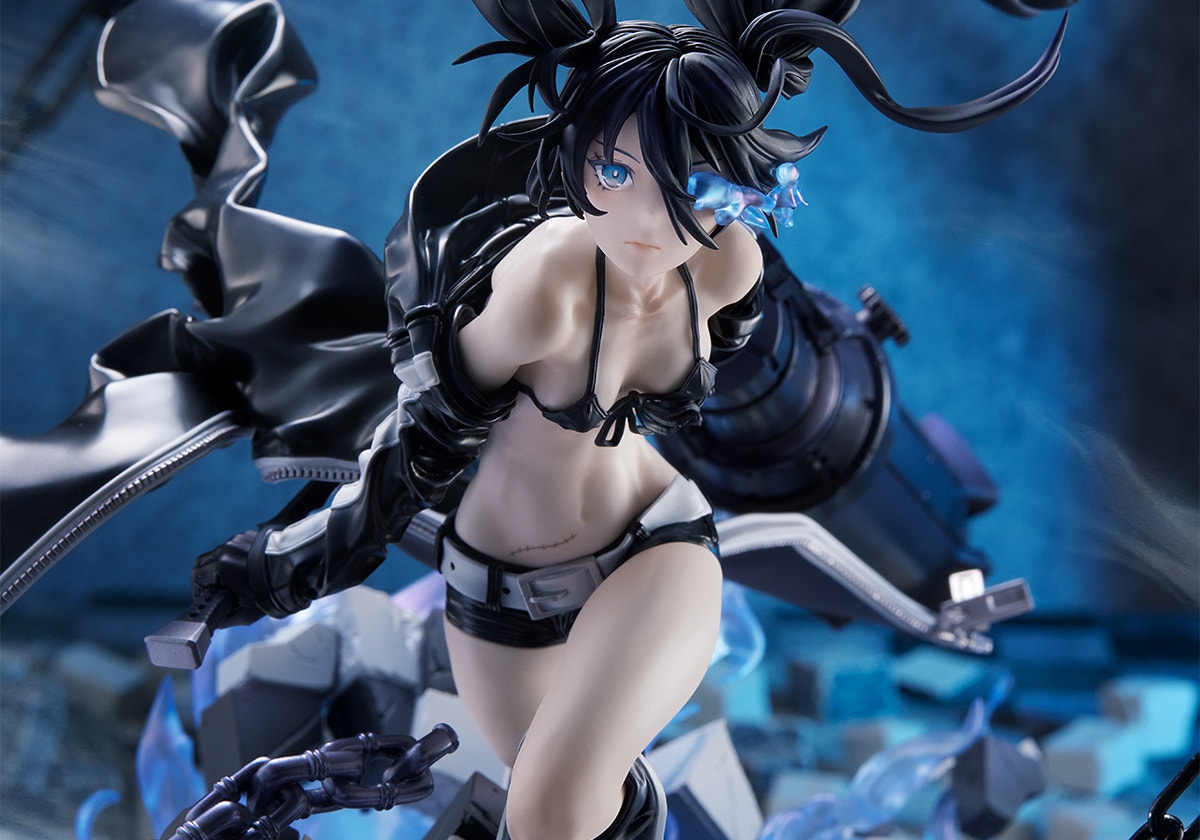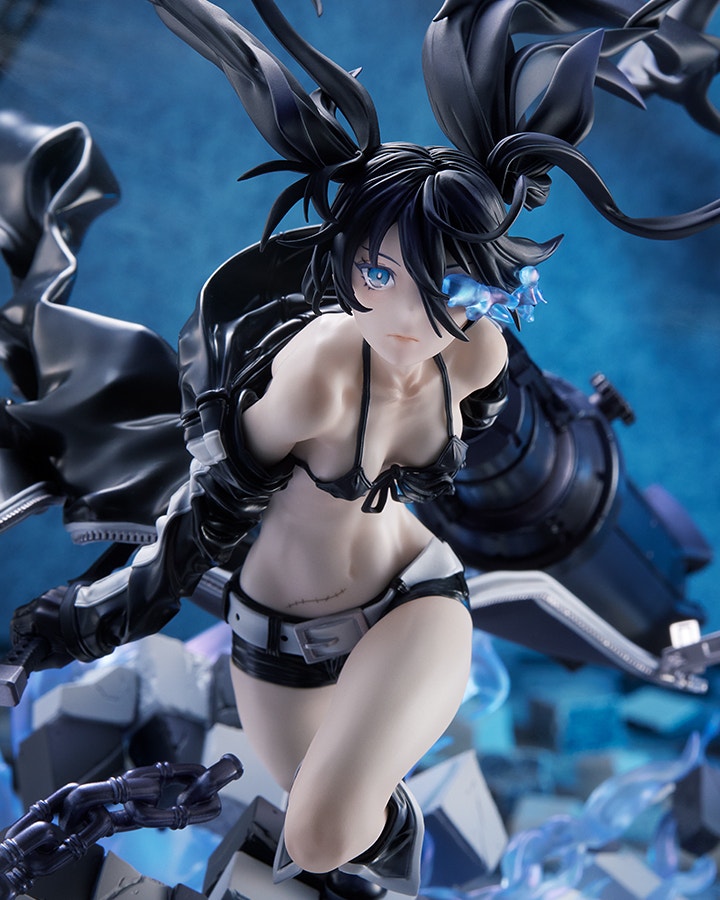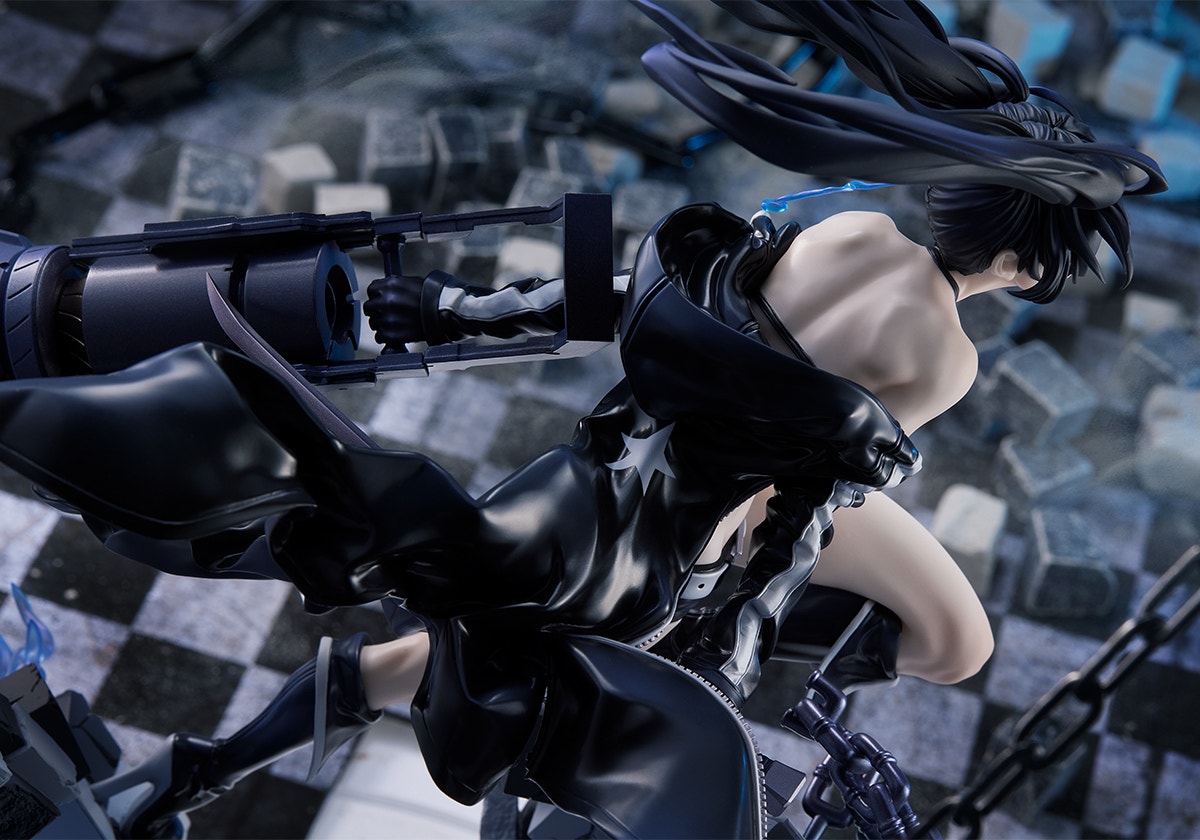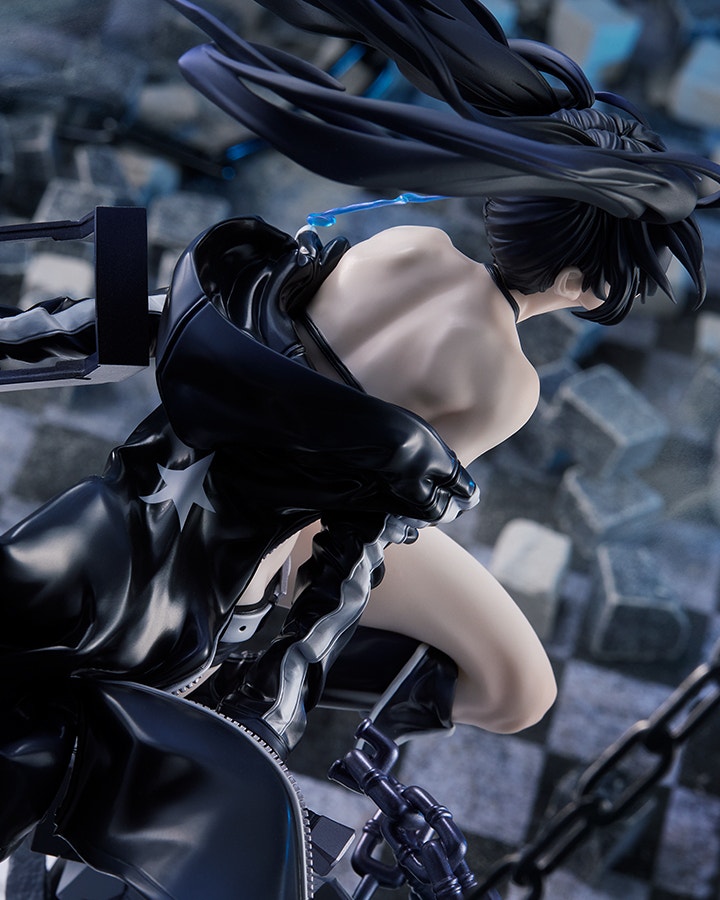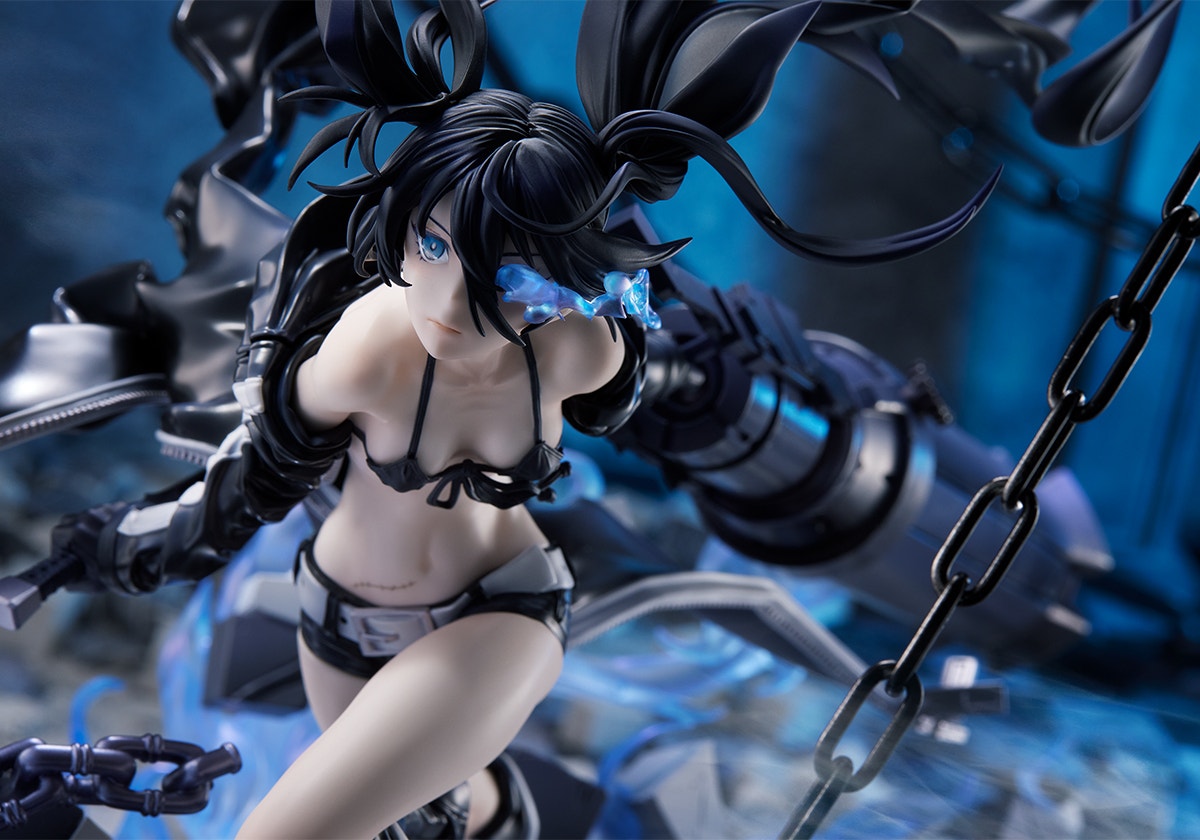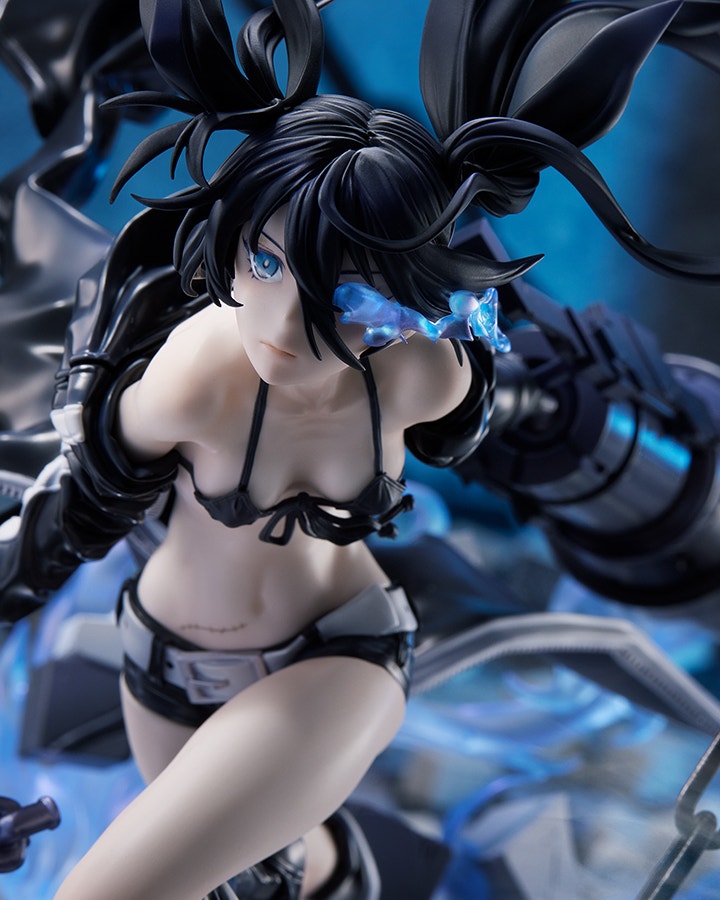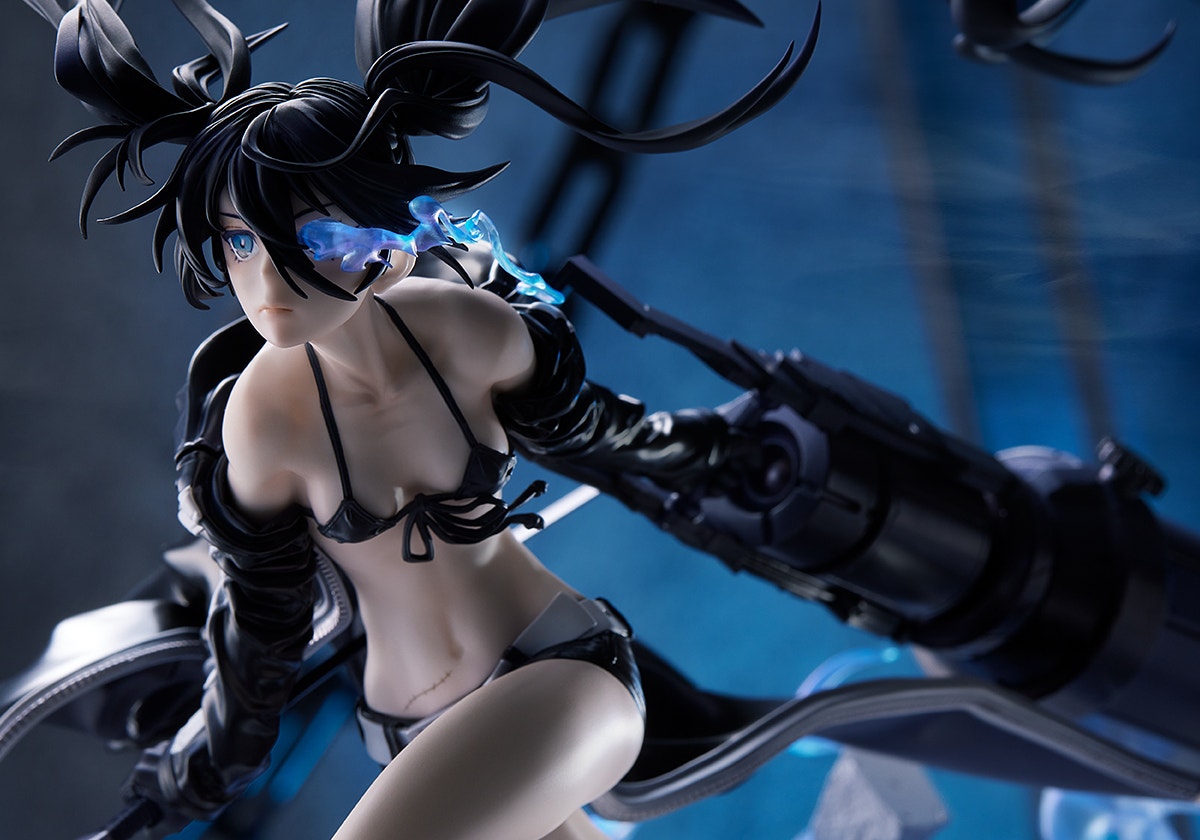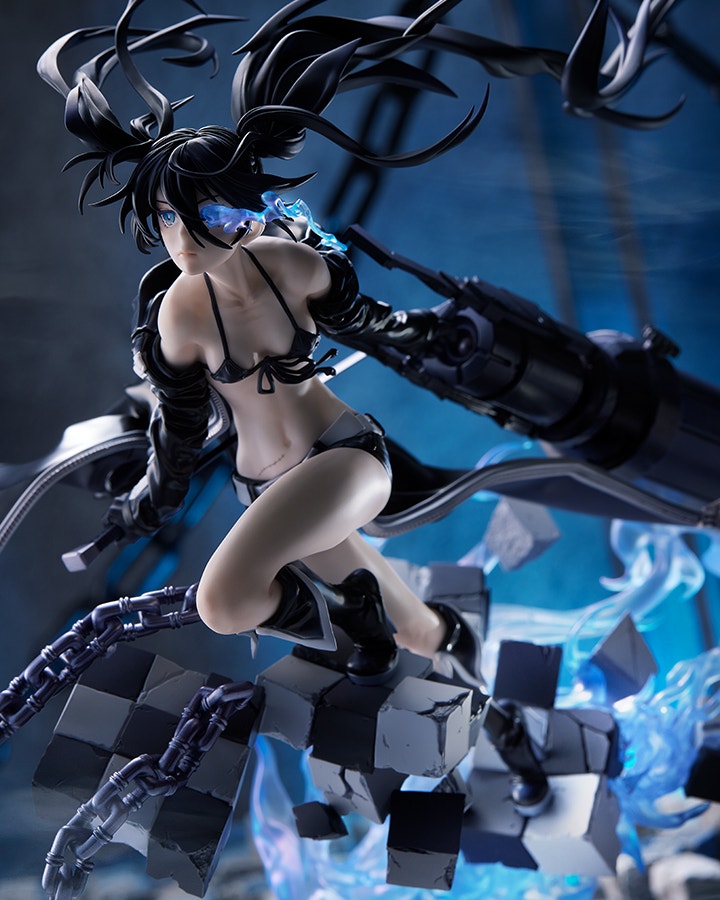 A star running through the dark delivers a brand new hope.
Popular illustrator HxxG's illustration featuring "BLACK ROCK SHOOTER", a multimedia series fast approaching its fifteenth anniversary, has been transformed into a new scale figure—Black Rock Shooter: HxxG Edition.
The figure features Black Rock Shooter in a dynamic pose rushing through crumbling debris, her beautifully sculpted body appearing both fragile and immensely strong at the same time. Black Rock Shooter is carrying her Rock Cannon, which almost appears as though it is floating in midair, while blue flame accents decorate the base of the figure. From top to bottom, the figure features a ton of eye-catching details you can only find in 3D form.
Crossing through time and dimensions, the blue flame is headed to you.
Floating Debris-Like Base
Just like in the original illustration, the figure features crumbling debris at Black Rock Shooter's feet. This debris-like base makes the whole figure appear almost as though floating in midair.
While it is a challenge to use these debris elements as a base for the figure, by attaching Black Rock Shooter's feet directly to the debris, it helps strengthen the illustration that she is running through the air on light feet.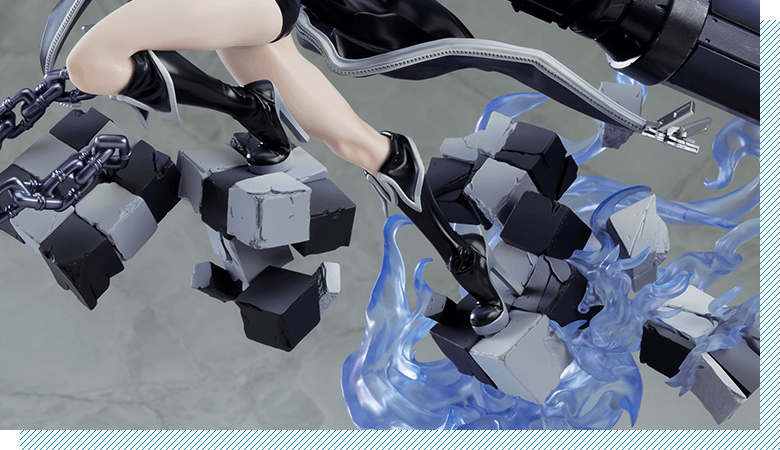 Glowing Highlights
Light blue and soft white highlights have been added to the figure in various areas, like her twintails and fluttering jacket.
These highlights help capture the shadows and apparent reflections of an unseen light source in the original illustration, while preserving Black Rock Shooter's unique appearance.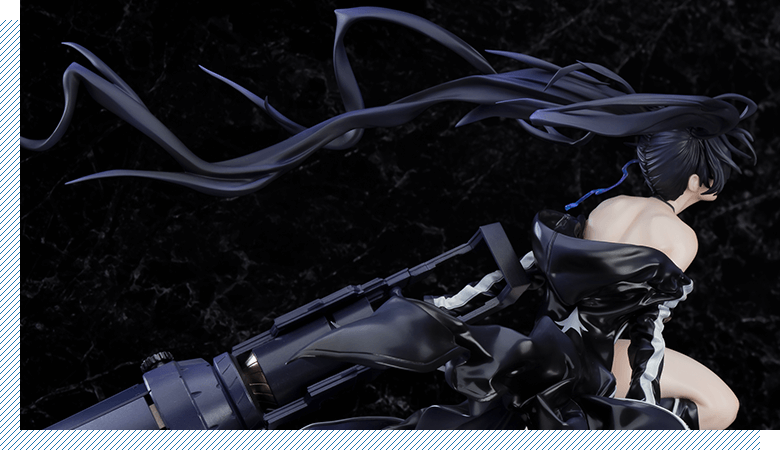 Delicate and Determined Facial Expression
Black Rock Shooter, no matter which way she looks, always seems to have a glint of hope in her gaze. The figure's charming expression was created to simultaneously preserve her determined gaze and cute looks.
Black Rock Shooter's expression from HxxG's original illustration has been masterfully brought into figure form, bringing out the strengths and beauty of both mediums at once.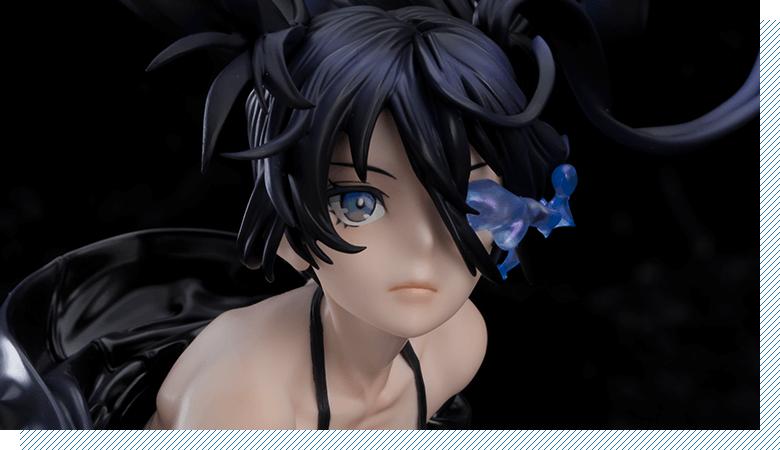 Beautiful, Supple Physique
In order to sculpt a body that was both delicate and fierce, realistic human muscle and bone structures were used for the base of the figure, which were then worked on to create a clean, beautiful look full of dynamic motion.
This impressive sculptwork captures both Black Rock Shooter's unstoppable power and soft looks.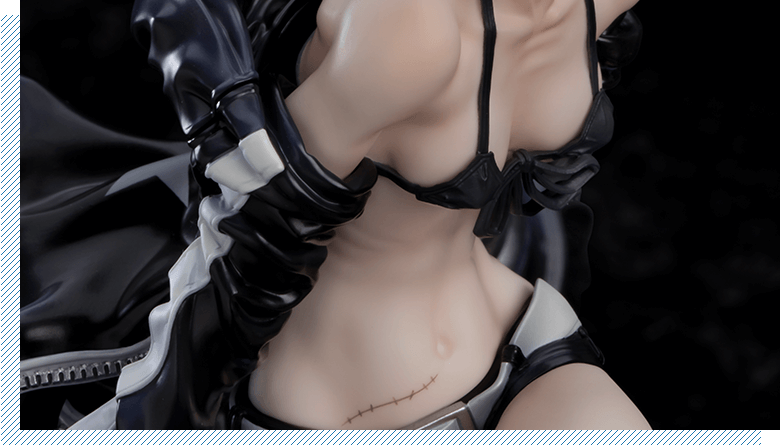 Blue Flames at Her Feet
The bright blue flames were drawn as effects in the original illustration and have been brought into 3D form appearing to support Black Rock Shooter's feet.
The clear blue and pearl paintwork of the blue flames appear to change depending on viewing angle, making for an element that is interesting both in terms of sculpting and painting.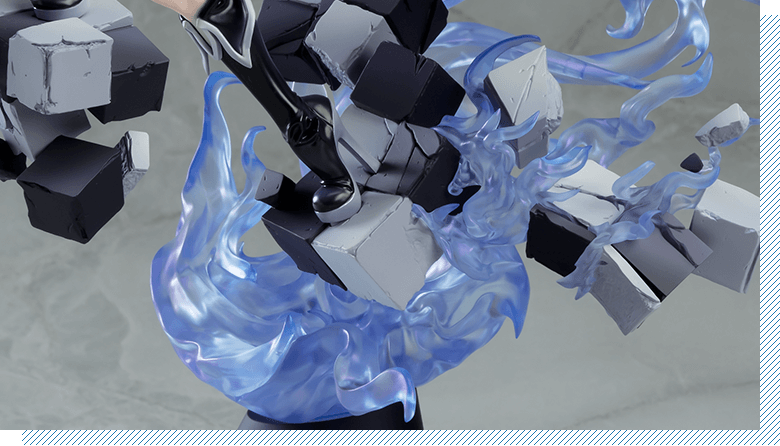 Illustration by HxxG
The figure is so cool! Black Rock Shooter's design looks so incredible in figure form!
Thank you to huke, Shining Wizard @ Sawatika, and Max Factory!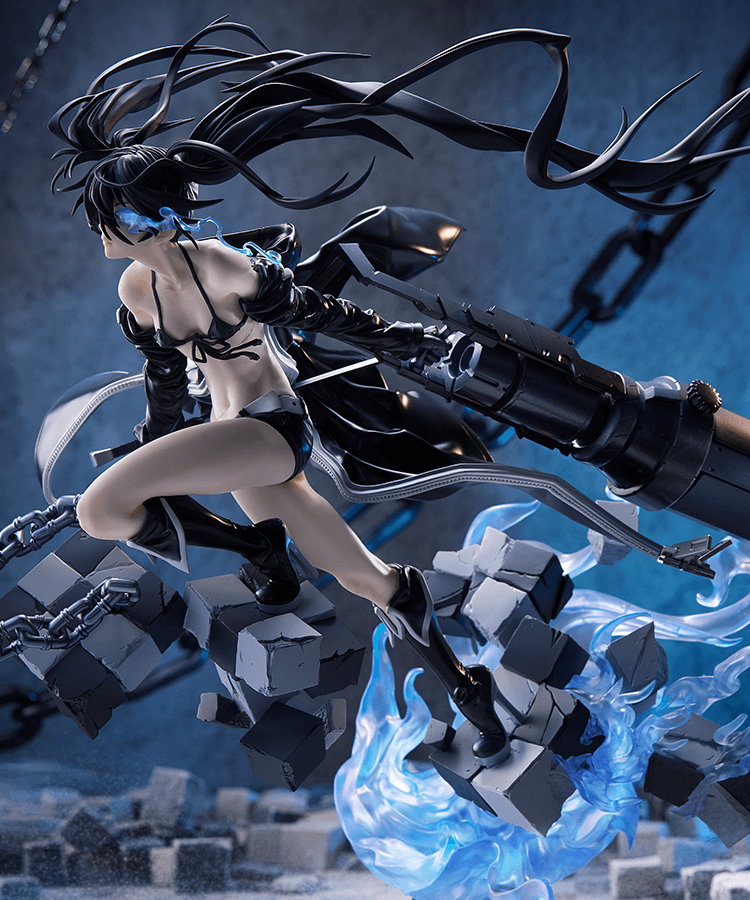 Product Name

Black Rock Shooter: HxxG Edition.
Series

Black Rock Shooter
Specifications

Painted plastic 1/7 scale complete product with stand included. Approximately 300mm in height/360mm in length.
Price

¥27,500 yen
Release Date

August 2023
Sculptor

Shining Wizard @ Sawatika
(Max Factory)
Paintwork

Hiroyuki Hirose
(Decomas Lab)
Release by

Max Factory
Distributed by

Good Smile Company
Preorder Period

January 25, 2022 from 12:00 JST to March 10, 2022 at 12:00JST
Preorder Here