Sculpting
Max Factory has been creating Guyver products for over thirty years, starting with the release of the Bio Fighter Collection in 1989. Now, under the complete review and approval of original manga creator Yoshiki Takaya, Max Factory presents the Ultimate Guyver I with the release of figma Guyver I: Ultimate Edition.
Enjoy this new Guyver I featuring updated sculpting and articulation!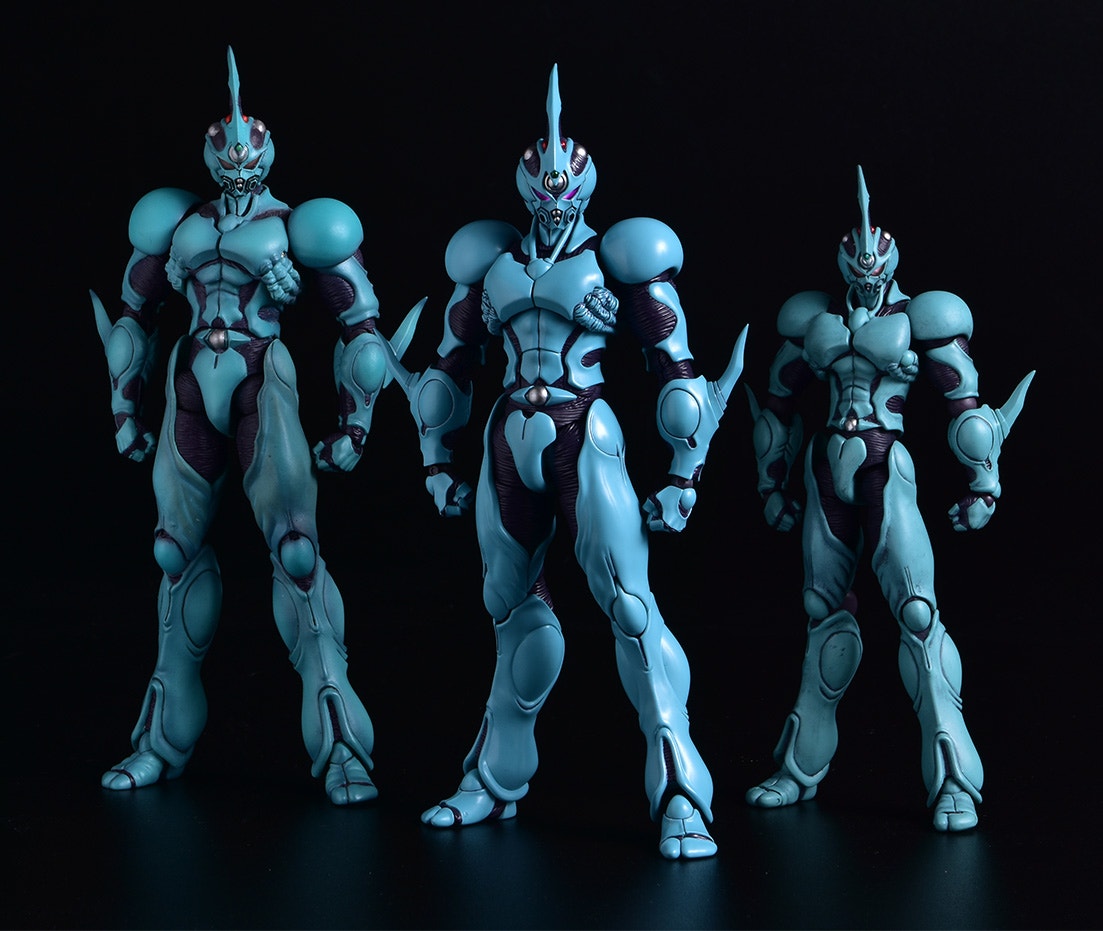 ▲From left to right: Bio Fighter Collection MAX Guyver I, figma Guyver I: Ultimate Edition, figma Guyver I
*The above figma Guyver I: Ultimate Edition is a painted prototype. Please note that the actual product will be 3%~4% smaller.
Articulation
With the use of dedicated joint parts developed for Guyver I along with standard figma joint parts, all kinds of action-packed poses can be created without compromising on looks.
For previous figma versions, interchangeable chest parts were required to create the Pressure Cannon pose, but this time the pose can be created without interchangeable parts by using the shoulder swing mechanism.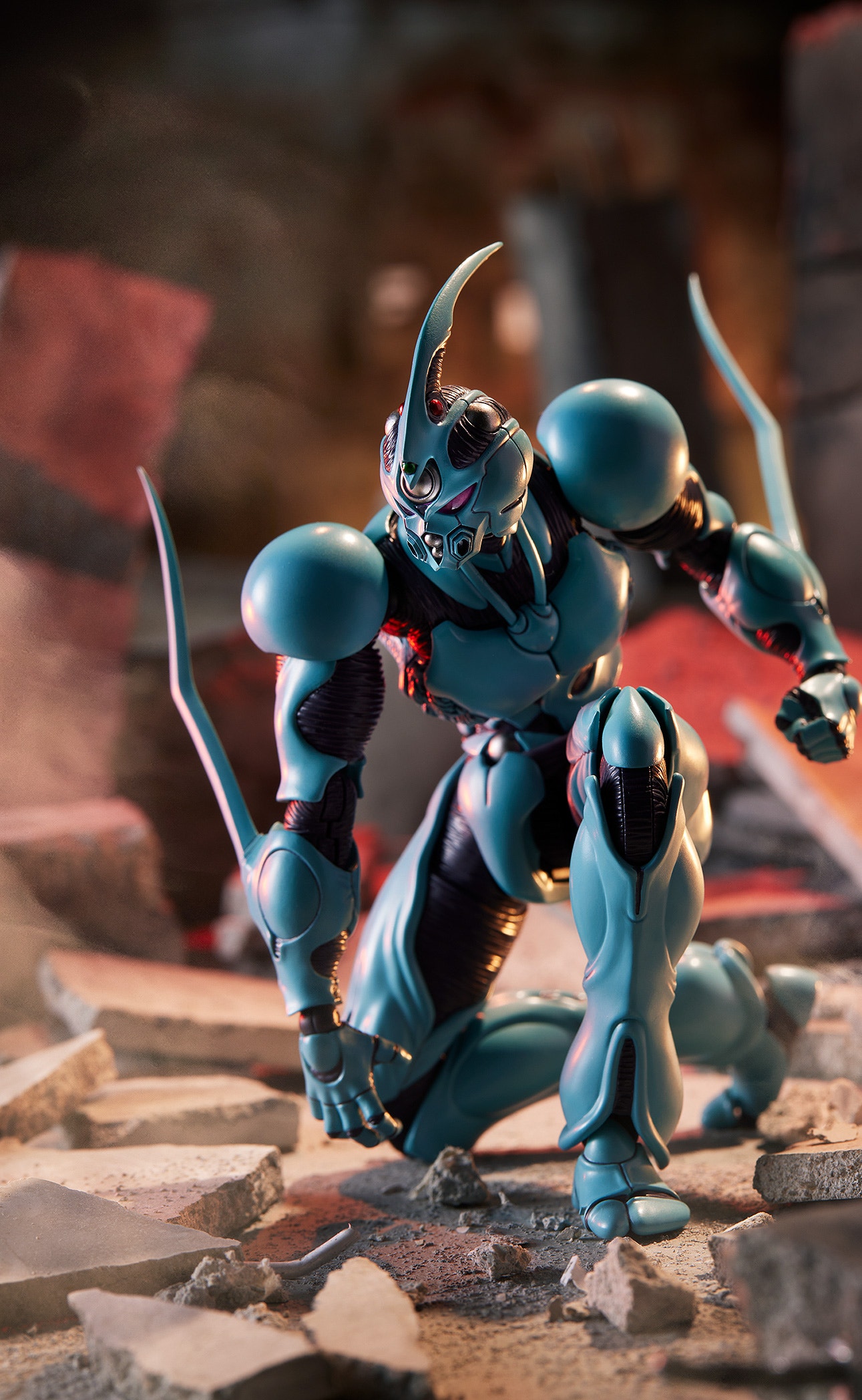 Paintwork
The chest lens body, a major feature of Guyver I, has been carefully painted in incredible detail.
The Sho Fukamachi face part, based on the cover of the fifth volume of the manga, is created using 3D paintwork.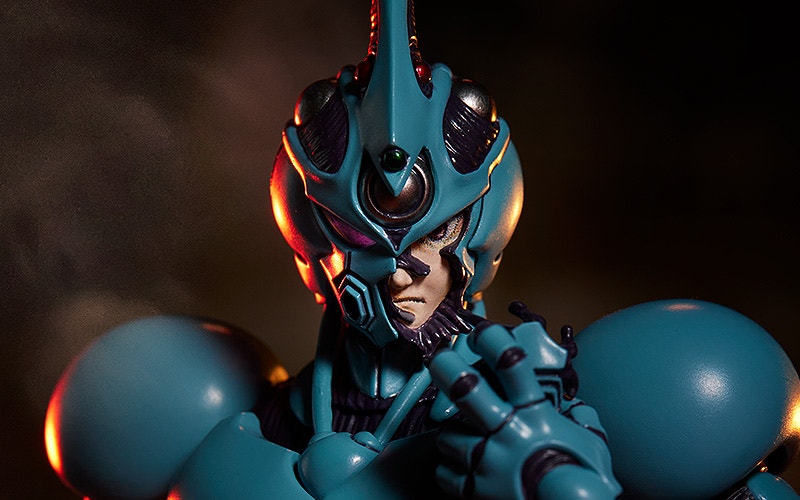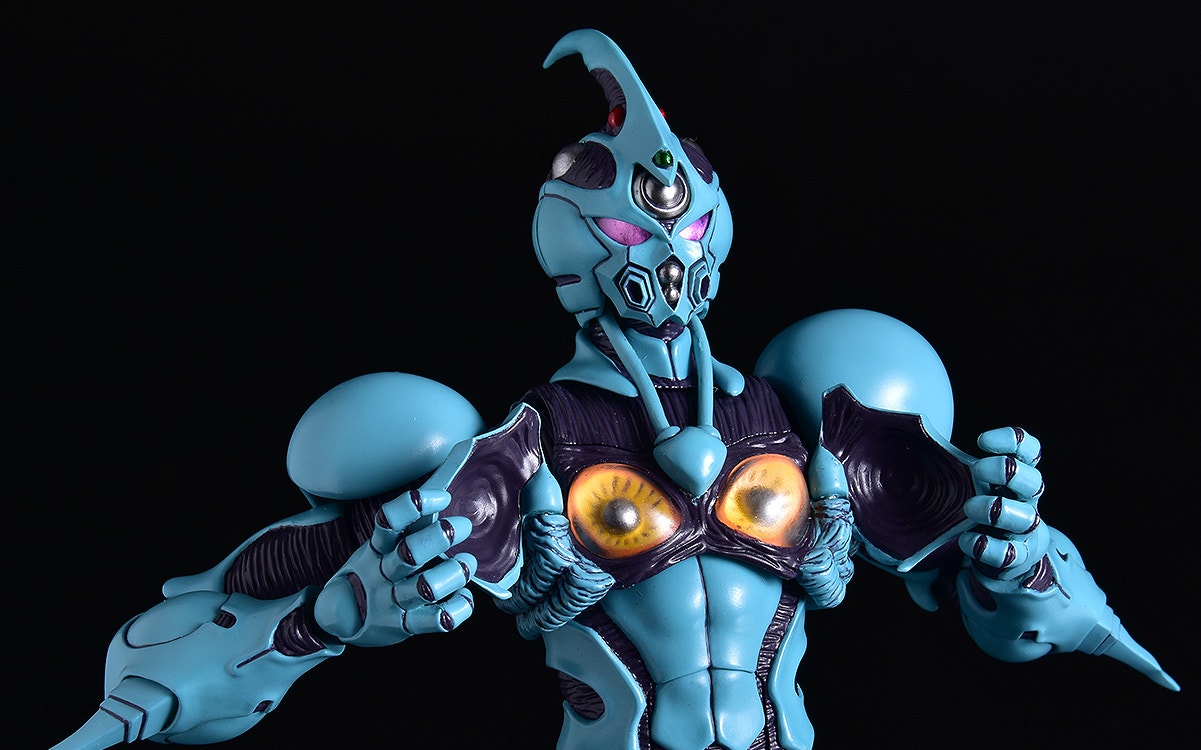 Optional Parts
In addition to the High Frequency Vibration Sword, Unit G and a Sho Fukamachi face part, a variety of hand parts are also included.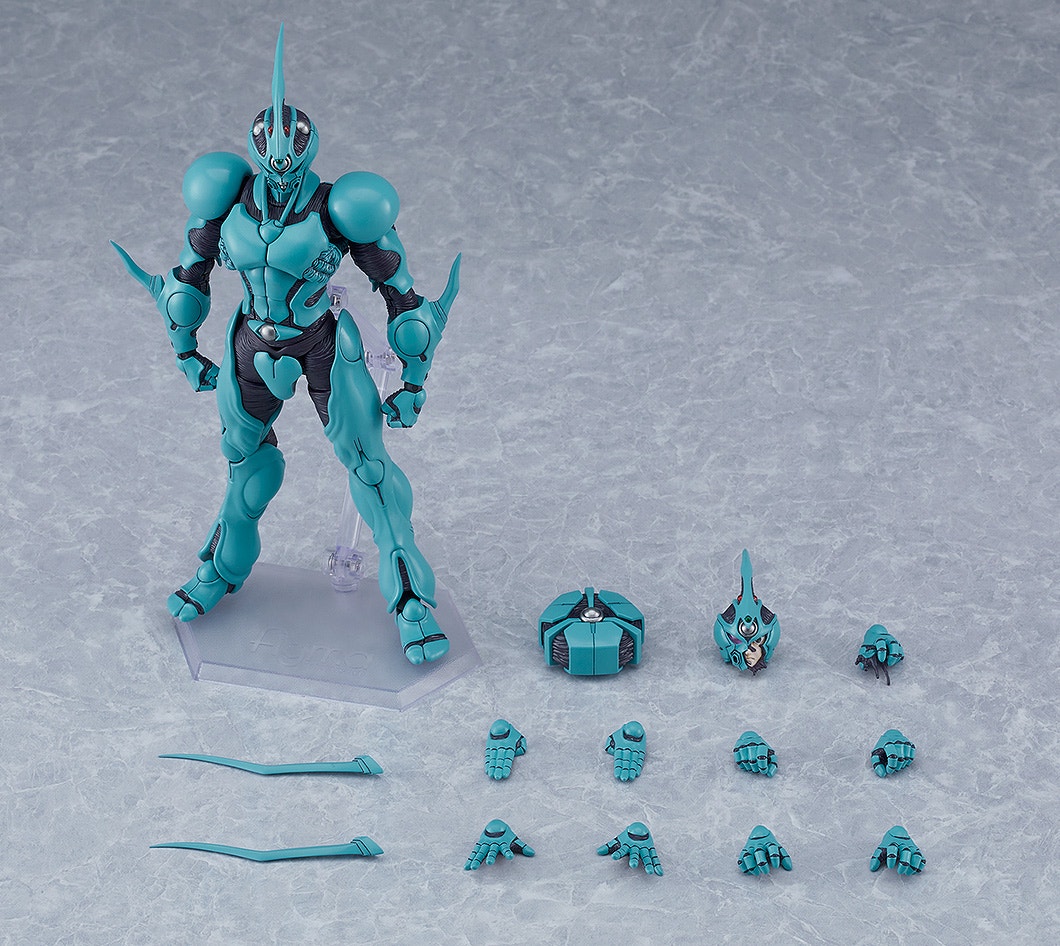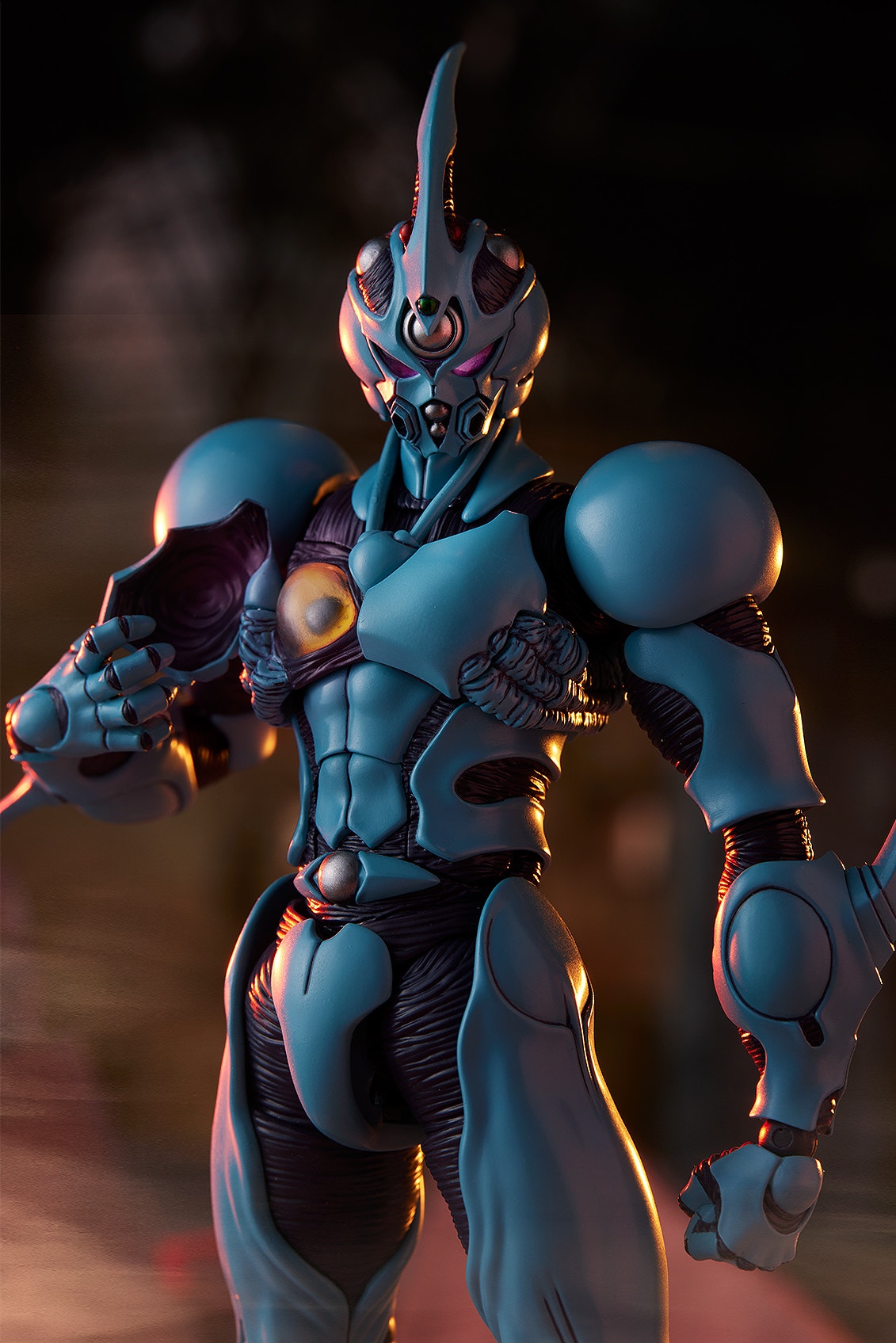 Messages from Yoshiki Takaya and Max Watanabe
I heard that the figma series, of which I myself am a big fan of, was coming up on 15 years. I'm happy to have received the commemorative #600. This really is Max Factory's most sophisticated action figure to date! The sculpting and articulation are of the highest quality possible today. Thank you so much! I'm glad to be alive!
Yoshiki Takaya, Bio Booster Armor Guyver Manga Creator
Of course, it is the 15th anniversary of figma, but I was surprised to also see that we are approaching figma #600. I never dreamed the series would be this long running, but we just kept on pushing forward, and now here we are! This has only been possible through the continued support of our fans. I would like to take this opportunity to thank everyone. Please continue to support figma, the pinnacle of action figure series!
Max Watanabe
figma Guyver I: Ultimate Edition
From the manga series "Bio Booster Armor Guyver" comes a new figma of Guyver I for figma's 15th anniversary, entirely reviewed and approved by Yoshiki Takaya himself.
Using the smooth yet posable joints of figma and dedicated Guyver

I

joint parts, you can create a variety of poses from the series.
A flexible plastic is used for important areas, allowing proportions to be kept without compromising posability.
The chest armor can be opened and closed. Special consideration has been taken in creating the articulated parts, allowing you to recreate action-packed scenes from the series.
In addition to an assortment of hand parts, the High Frequency Wave-Vibration Sword, Unit G and a Sho Fukamachi face part based on the cover of the 5th volume of the manga are included.
An articulated figma stand is included to display the figma in a variety of poses.
Specifications

Painted plastic non-scale articulated figure with stand included. Approximately 160mm in height.

Price

¥12,800

Sculptor

Max Factory

Cooperation

Masaki Apsy

Release Date

2023/12

Released by

Max Factory

Distributed by

Good Smile Company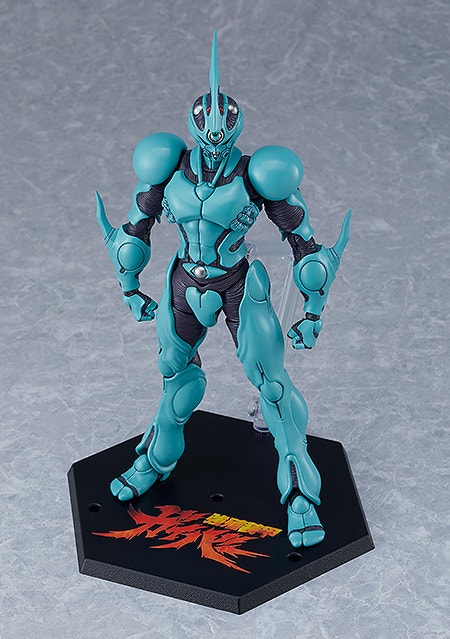 Preorders from the GOODSMILE ONLINE SHOP will come with a Large-Size figma Base (Logo Design)!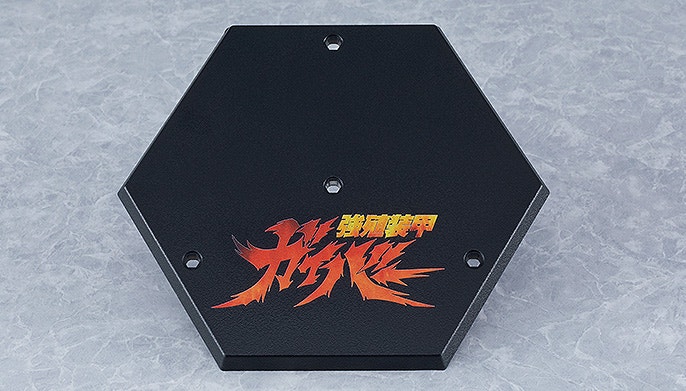 GOODSMILE ONLINE SHOP Preorder Period
March 24, 2023 from 12:00JST to May 11, 2023 at 12:00JST